New features round up July 2021
It's been two months since our last new feature round up and we've been working hard on features instead of blog posts. We've got a lot to cover so lets get into it!
Massive graphics upgrade
Our game engine has always been 3D but many people didn't realise as everything looked kind of flat. Not any more! We've implemented all sorts of 3D lighting effects and materials to improve the overall look of the aim trainer. We made the default colour scheme match the wider site and we've created presets if you'd like to switch up the colour scheme. Everything is looking rather slick in our opinion.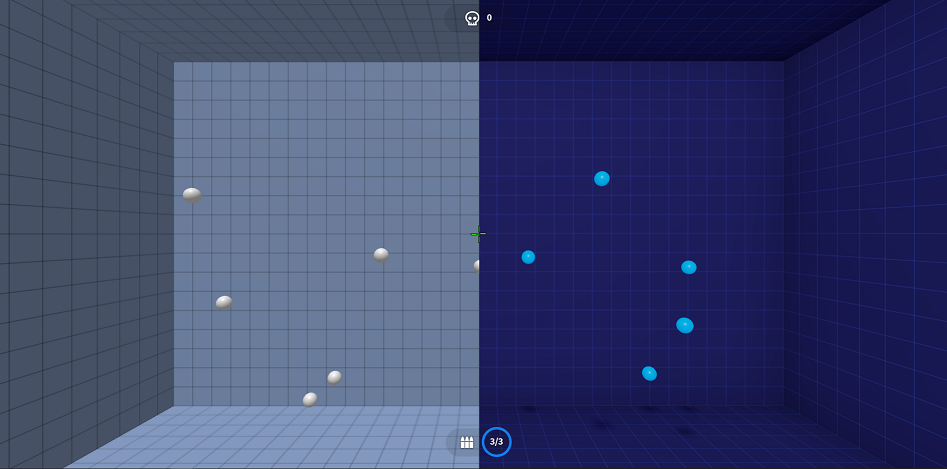 Communities Launch
This brand new feature was in the works for a little while and is super cool, with loads of scope for enhancing even further. You can now join a community or create your own which gives you personalised leaderboards and competitive playlists.
Read more here: https://aiming.pro/communities-launch
New Homepage
Most of you probably haven't seen this since you first joined us - but it's worth a little look at the new homepage. It's just much better. We hope that anyone browsing will understand what we're all about (i.e being the best aim trainer) and join our lovely community.

Sensitivity Calculator
Our sensitivity calculator had a complete overhaul - front and back end - which lets us more easily add new games. We refreshed and validated all the calculations and we've made it much easier to use. It's really awesome: https://aiming.pro/mouse-sensitivity-calculator

New Badges
All our rank badges now look even shinier. Keep an eye out for the animations on the higher ranking badges - nice!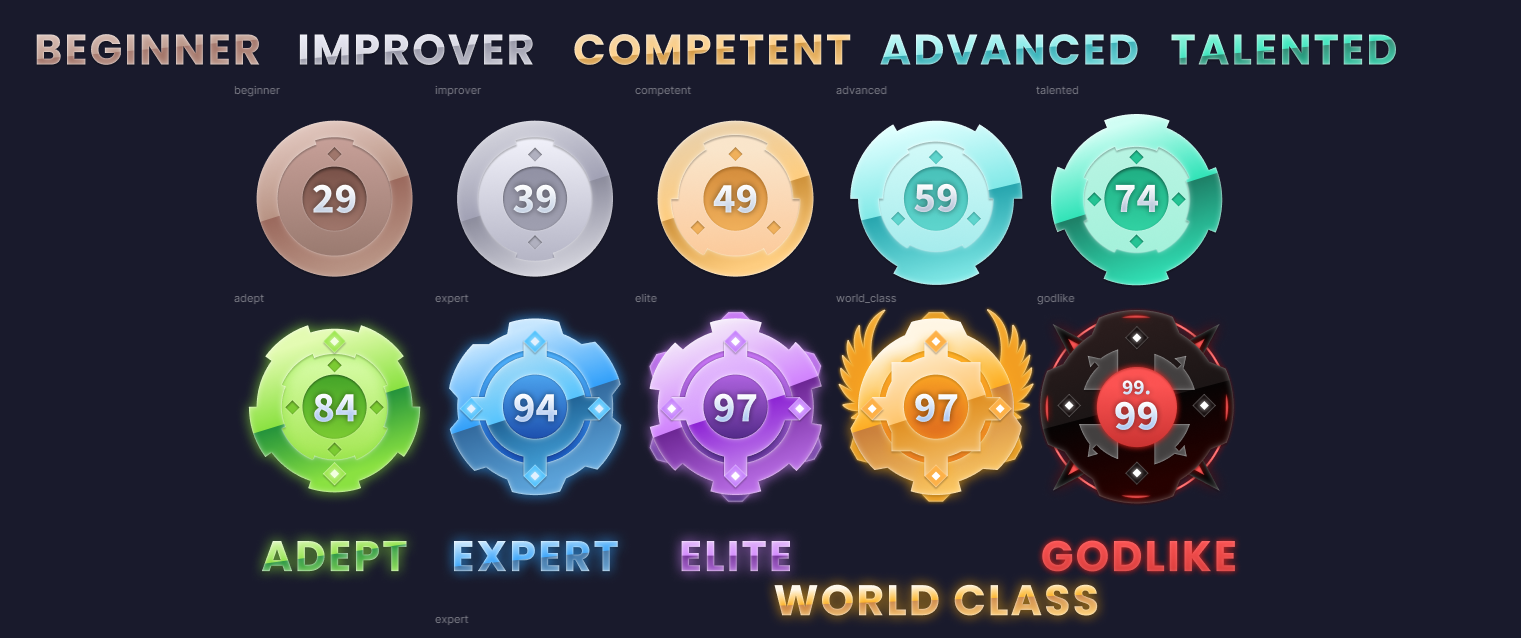 Shorter Countdown Timer
This was a real easy change from our side and it might seem a small thing, but we want to make aim training as efficient and easy as possible, so we reduced the 1 or 2 second countdown to 0.5 seconds. You've still got time to prepare yourself, but you're going to get training just that little bit faster
Reload Animation & HUD element
If you've got the weapon visible (there is an option to toggle it on/off) you'll have seen our nice reload animation. This is a quality of life upgrade to get the whole training environment up to a high standard.
New Profile Options
We've added a few extra optional fields you can fill in to tell the world about your monitor, mouse, mouse mat and a short bio of yourself!
New Tracking Assessments
We've just refreshed the tracking subcategory in the Global Aim Rank area. That area hadn't been overhauled for over a year so it was desperately in need. These new drills are really challenging and have some great movement behaviours. Check them out here: https://aiming.pro/app#/aim-rank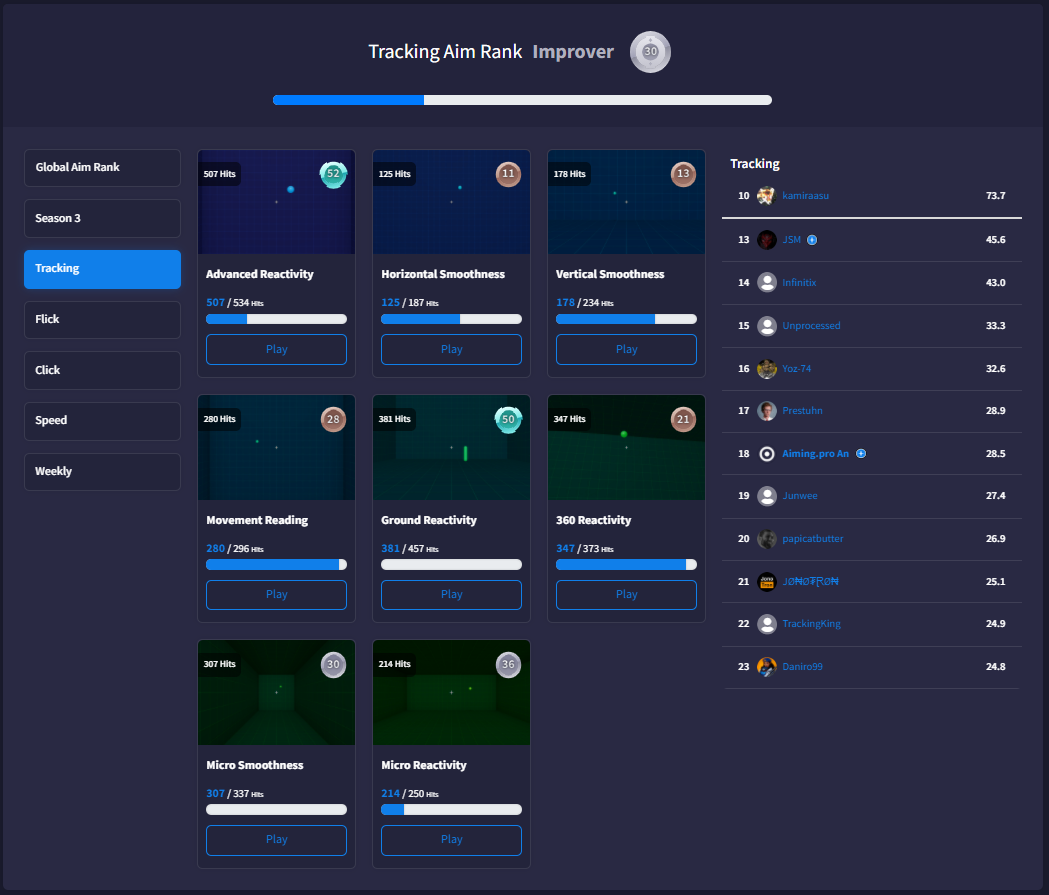 What's next?
We've got more great features already in the works and many more in our heads. Revamping the trainer and adding more functionality to Communities is high on our list. As always we really value our player feedback, so if you've got some thoughts on these recent features or ideas for new features get in touch with us and let us know!