March 2022 - New features and updates
SteelSeries Prime Challenge
1st April saw the launch of the SteelSeries Prime Challenge. We wondered about launching some new on April Fool's day, but let me assure you it's no joke.
"What is it?" you might ask - it's an aiming challenge sponsored by SteelSeries who have provided some really nice prizes. We made a new hub dedicated to this and popped it into the left navigation. The challenge takes place in a specially designed environment with SteelSeries branding with some nice finishing touches like orange despawn animations to match the orange targets. It's a classic 1 wall 6 targets type drill, something that most aimers are very familiar with.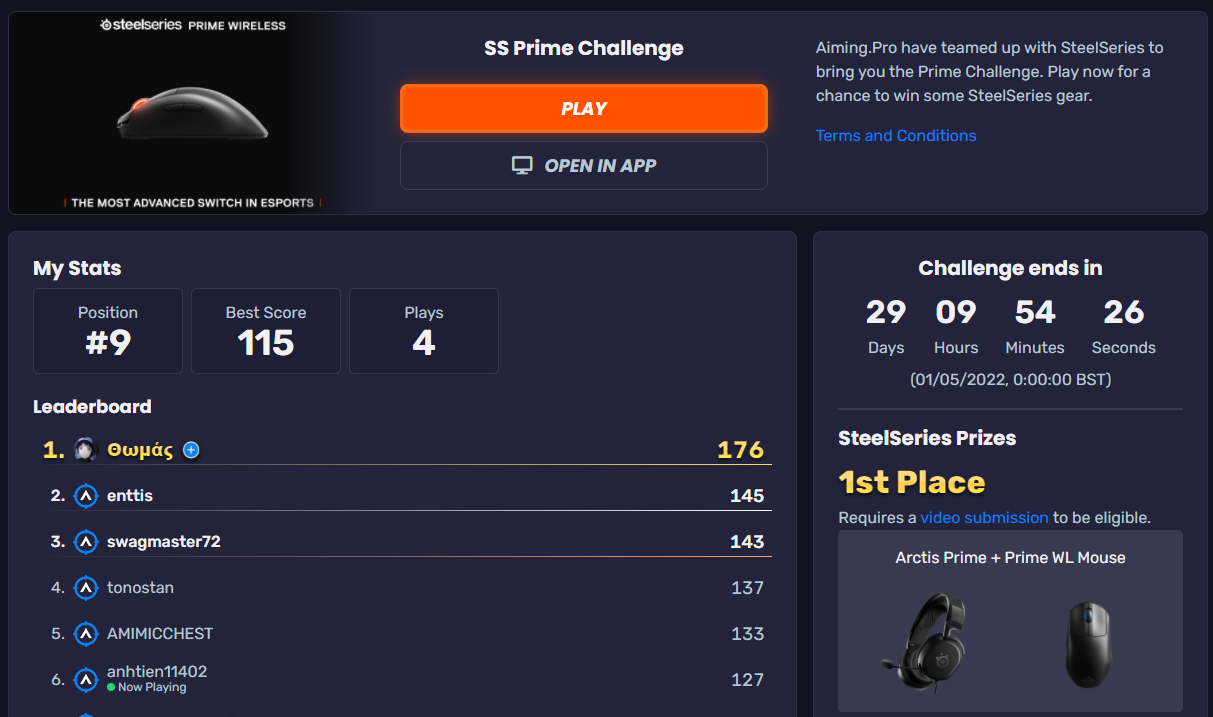 This is the first public outing of any work between SteelSeries and Aiming.pro and we're really happy to get it out there. We've been chatting with each other for a while now so it's great to have the chat turn into reality.
Updated Weekly Challenge Area
Not many players know this, but we have a Weekly Challenge. It's usually hidden away in the community section of the left nav.
Whilst we were thinking about the design for the SteelSeries page we took the time to redesign the weekly challenge pages well.
The main page for it looks way better, but on top of that we've included the hall of fame and a history of the previous challenges.
Apex Legends Trainer - Live!
After a lot of work we put the new Apex Legends trainer live. This includes loads of Apex game matching features and follows on from the CS:GO and Valorant Trainers we put live a few months ago. It's our goal to get many more FPS games matched to make sure your training is as close as possible to the real thing.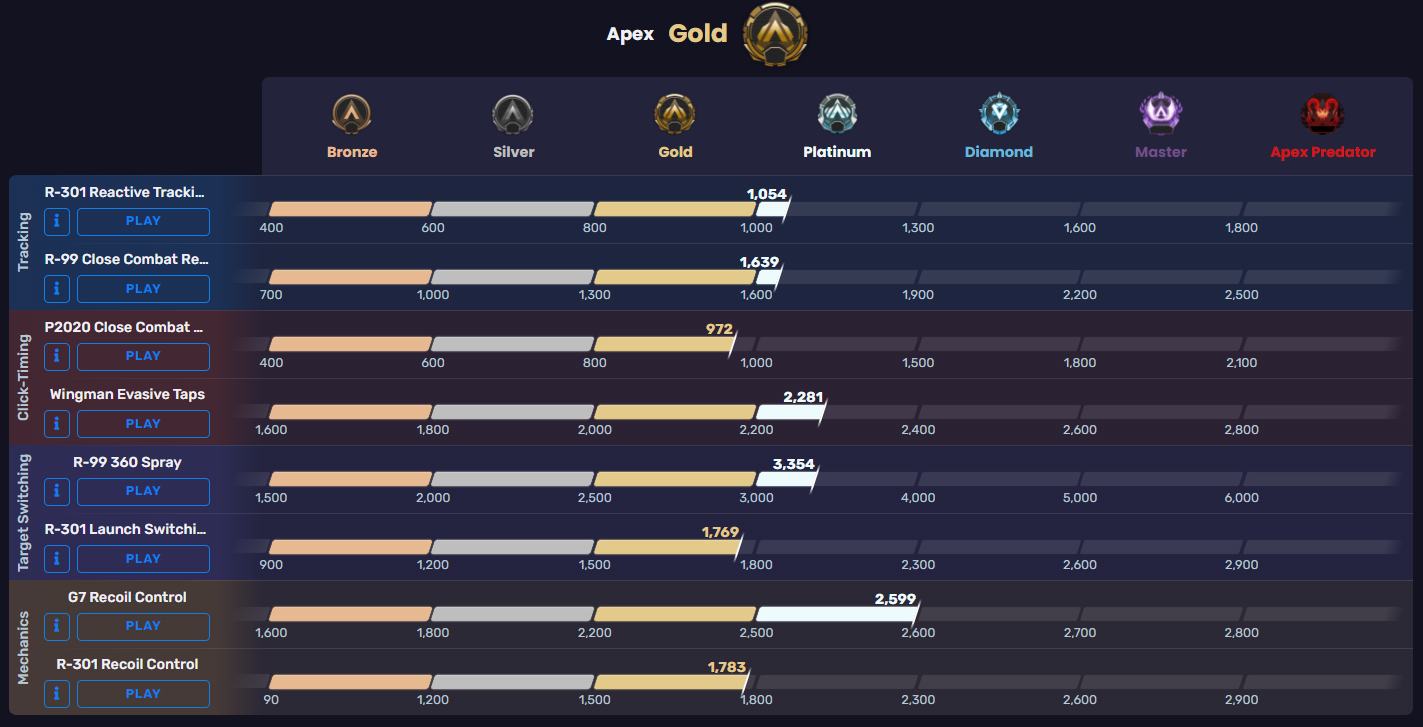 Soon we'll have the Aim Coach enabled for this, so you'll be able to create workouts.
We're aware that the recoil and spread mechanics aren't spot on here. There is some funny behaviour in Apex where performing a jittering movement with your mouse whilst spraying seems to reduce spray a huge amount. We just couldn't match this. Aside from that, it's looking awesome!
New Maps
We created several new cool maps for the Apex Legends which are available to use in the drill creator. Rather than just the basic empty rooms that are common across aim trainers we've made all sorts of levels and steps. It's a lot of fun.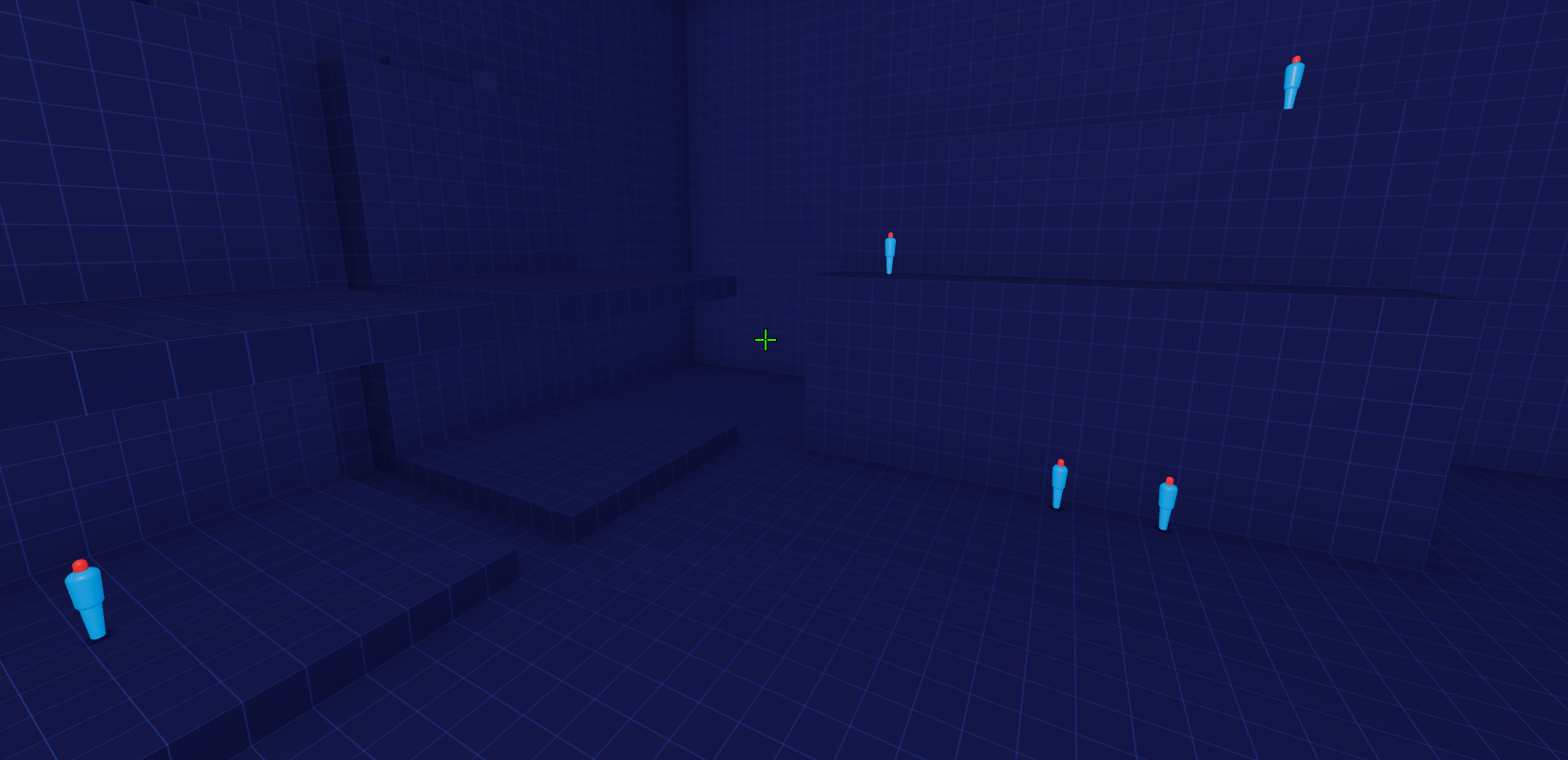 We'd received some feedback that we didn't have enough vertical variation in our aim training drills - so this was an effort to improve in that area.
Quality of Life Improvements
We're constantly making small improvements to the site and the game - here are some of the more noticeable ones that went live in March:
Table Redesign
Across the site there are many different tables. Most of these had different styles and functionality. We aligned them all to a single style and common functionality. This makes things look more consistent and will make development easier for us in the future. Additionally we made some small helpful tweaks, such as in the drill creator your most recent drill appears first instead of last.
Low FPS Help Message
Many new players suffer poor FPS because they haven't got the right settings. We've made a little pop-up to direct players to some performance tips.
App
We've made it clearer which FPS / V-sync options are enabled and we've made external website links now open in your browser.
Final Word
We're constantly adding new features and content. We love to hear from the community about what you want next. We have a history of listening to what our players want and delivering it - so let us know!