SteelSeries Prime Challenge
Aiming.pro has partnered with SteelSeries to bring you the SteelSeries Prime Challenge. We're really excited about this as we love Steelseries, we think their products are awesome and they get what we're trying to do with Aiming.pro.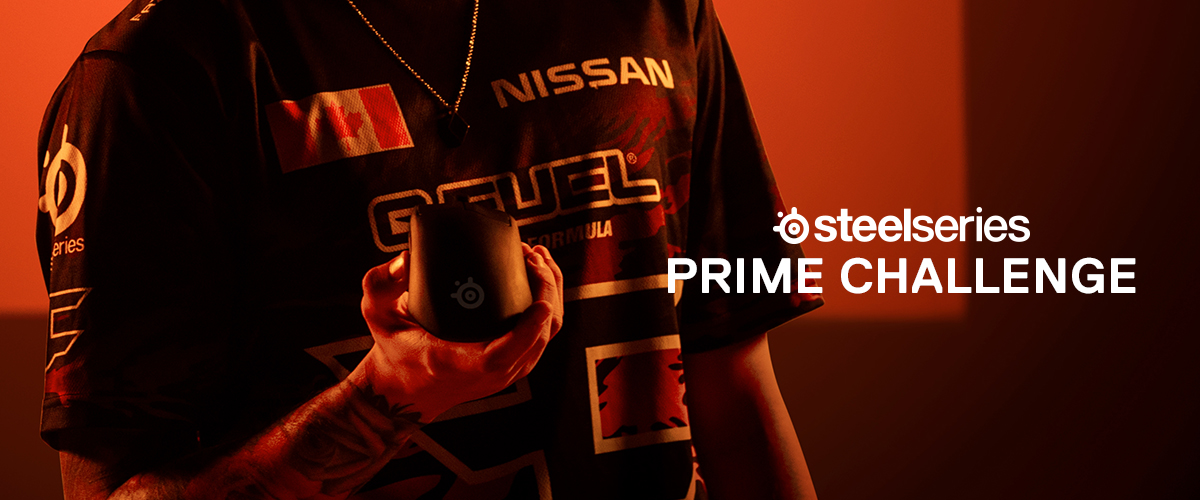 More importantly, it means we can offer our players, i.e. you, a chance to win some superb prizes.
What's it all about?
Check out the Prime Challenge. It's a one month competition, play as many times as you like and your final leaderboard position will determine which prize you will have a chance to win.
We've made a classic click timing drill for this challenge - 1 wall 6 targets - so it should be something all aimers are familiar with, but if not then you've got a month to get familiar!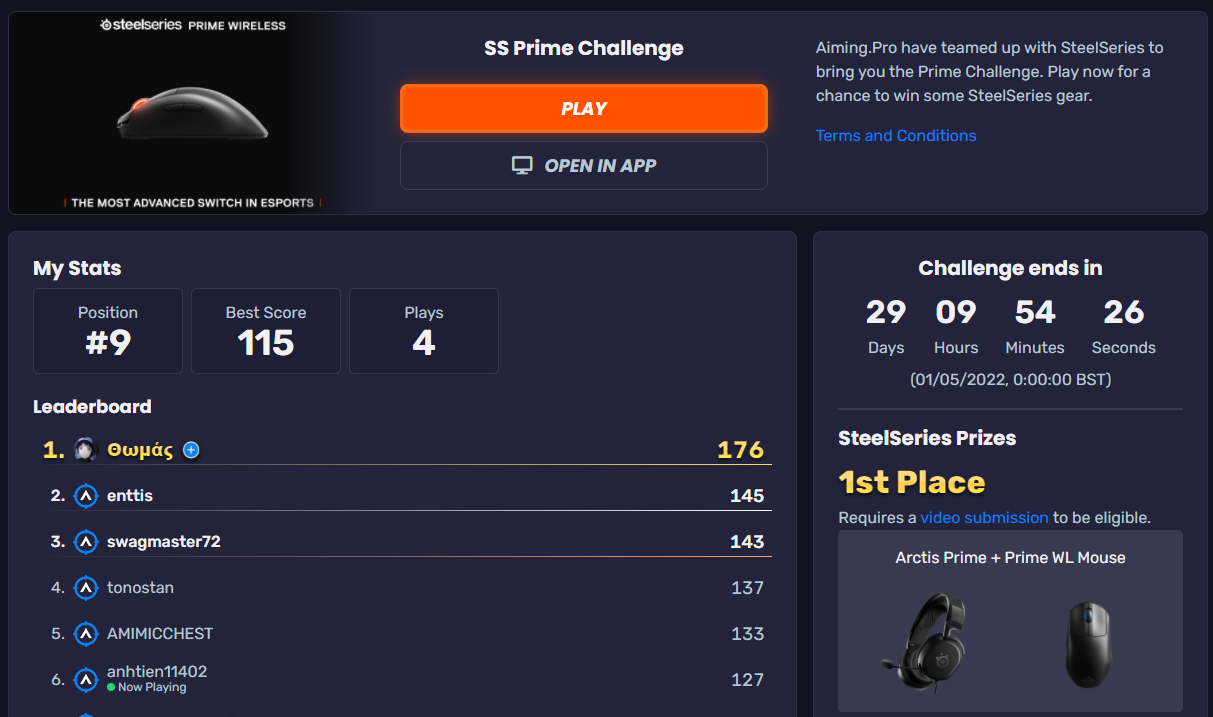 How do the prizes work?
First place is guaranteed a mouse and headset, provided they submit video proof of their top score for us to scrutinise and they must meet a few other criteria found in the terms and conditions
If first place doesn't meet these, we'll go down the leaderboard until we find a player who does.
After that is where the fun comes in. Instead of having set prizes for 2nd, 3rd position we'll be having a lottery for a range of positions. This means that to win a prize you don't have to be in the top 3 in the world. Put in a really solid performance, get yourself in the top 1000 and you'll be in with a chance!
Enjoy
Enjoy your aim training and best wishes for your SteelSeries challenge performance. Practice every day and you're sure to improve.