Halo 3 PC: How you can make your aim... Unfrigginbelievable!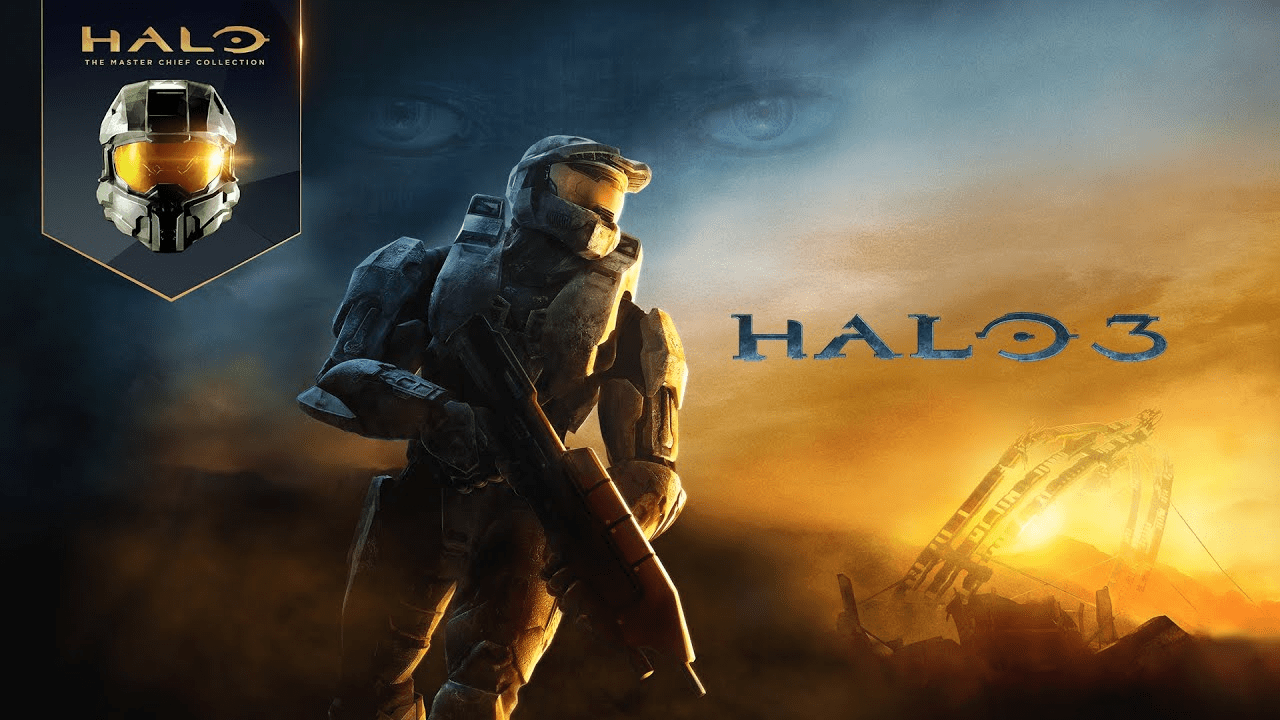 Halo 3 was originally a first person shooter game for the console, developed by the former game studio Bungie. The game was released back in September of 2007. This is the third installment of the franchise and until now, has yet to be seen on PC.
On the 14th July 2020, that changed. Halo 3 was promised to be part of the Halo Master Chief collection (Halo MCC), in mid 2019. 343 Industries have finally released this classic game onto Steam for anyone to buy and download.
With Halo 3 being on PC, the game can take advantage of the powerful PC hardware of this generation, with resolutions up to 4K UHD in 60 FPS.The game also comes with customisable Keyboard and Mouse support. This means you can now swap out keybinds, change sensitivity and toggle crouch/zoom options in-game.
The game comes with its original set of features: Campaign, Multiplayer, Forge and Theater mode. You can now Finish the fight on your PC, in 1080p 60FPS (Or higher if you wish to!). You can experience all new Graphical features in multiplayer as you fight, punch and swing your way through its expansive list of 24 multiplayer maps!
The Gameplay:
Halo 3 multiplayer is an exciting bundle of various game modes, each coming with their own caveats. Some game modes will excel in long-range combat and others will be completely the opposite!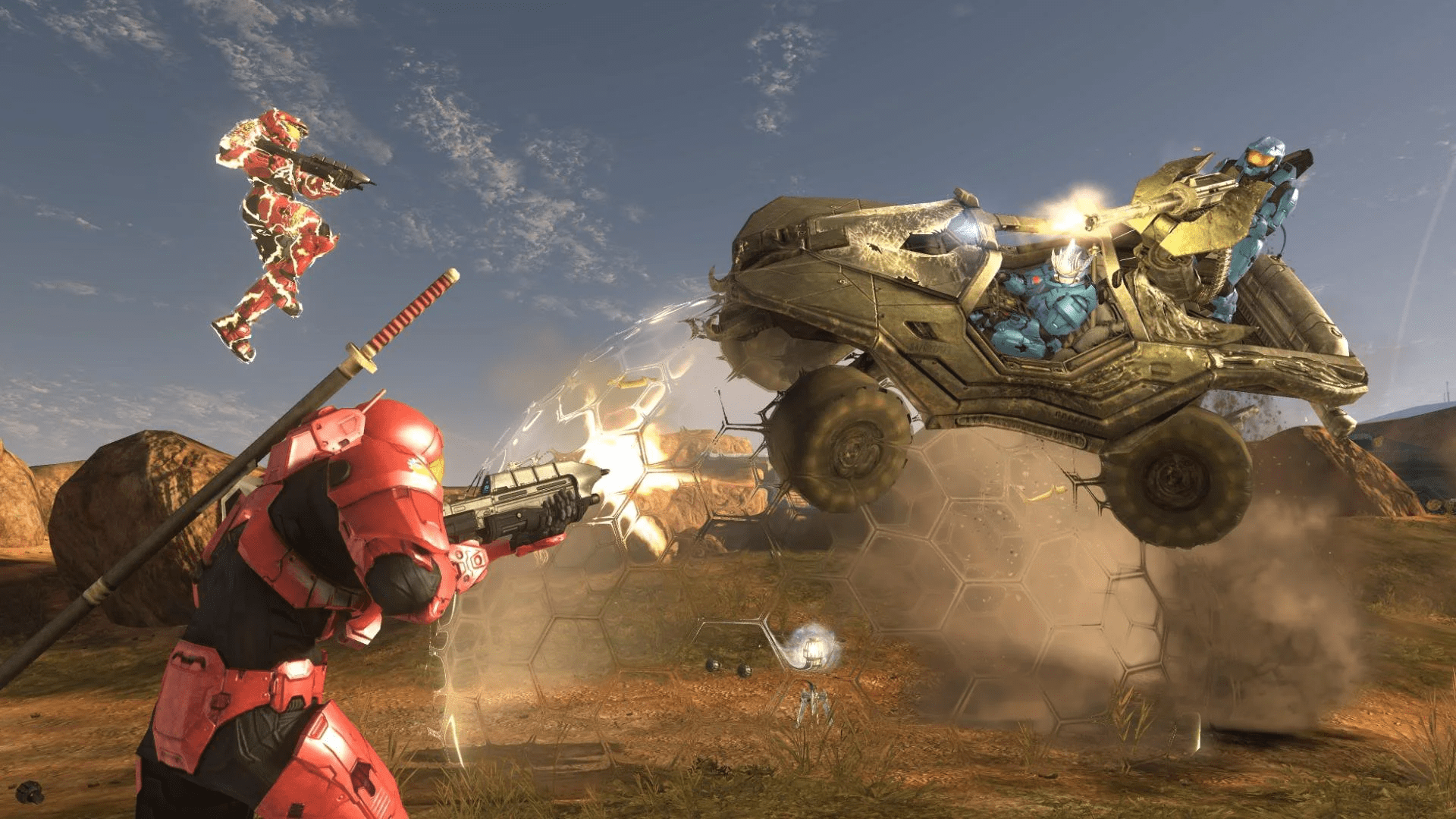 Precision Slayer game modes start you off with pinpoint accurate weapons, such as the DMR, BR and Magnum. These guns require a quick aim, finishing off your enemy with the headshot when their shields are down.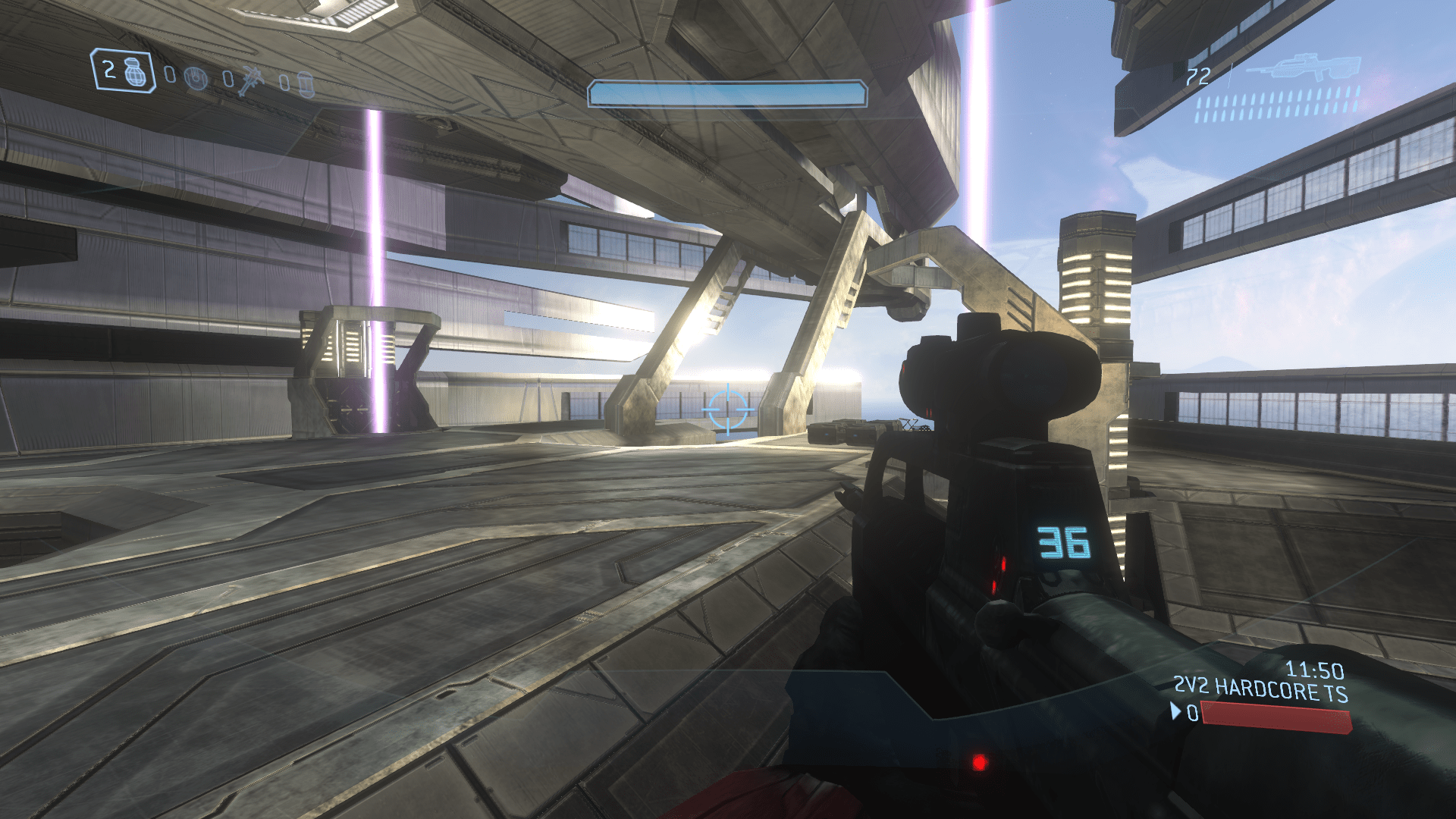 Auto Slayer Game Modes will start you off with a set of automatic weapons such as the Assault Rifle and SMG. This will require you to have a steady hand as you track your targets and mow down their shields.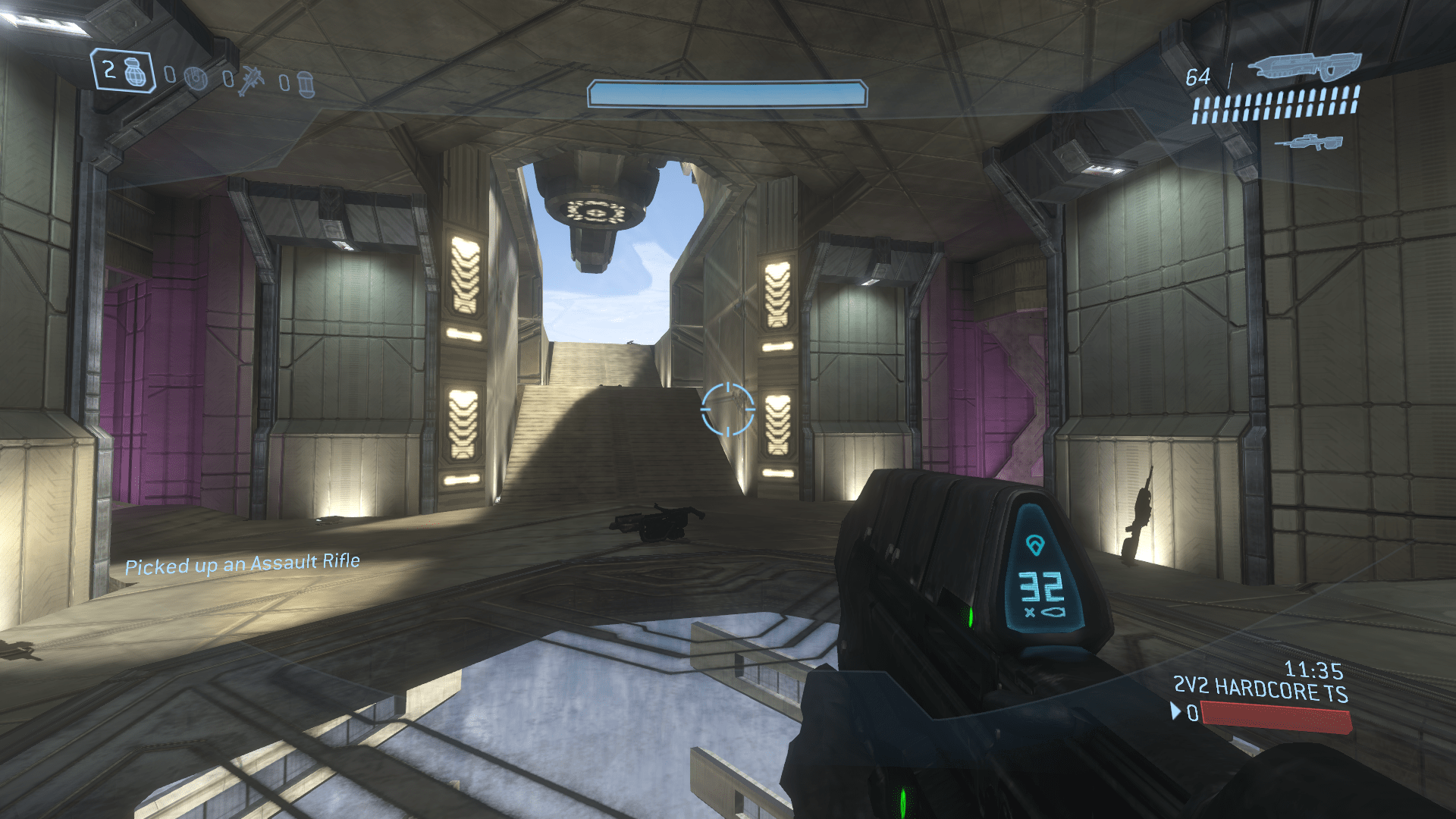 SWAT is a gamemode where all participants spawn without a shield and a DMR. This means one-shot headshots for all players!
SNIPERS is a Gamemode dedicated to the sniper Rifle, where no matter how close or far your enemy is, you must be able to excel and hit the headshot!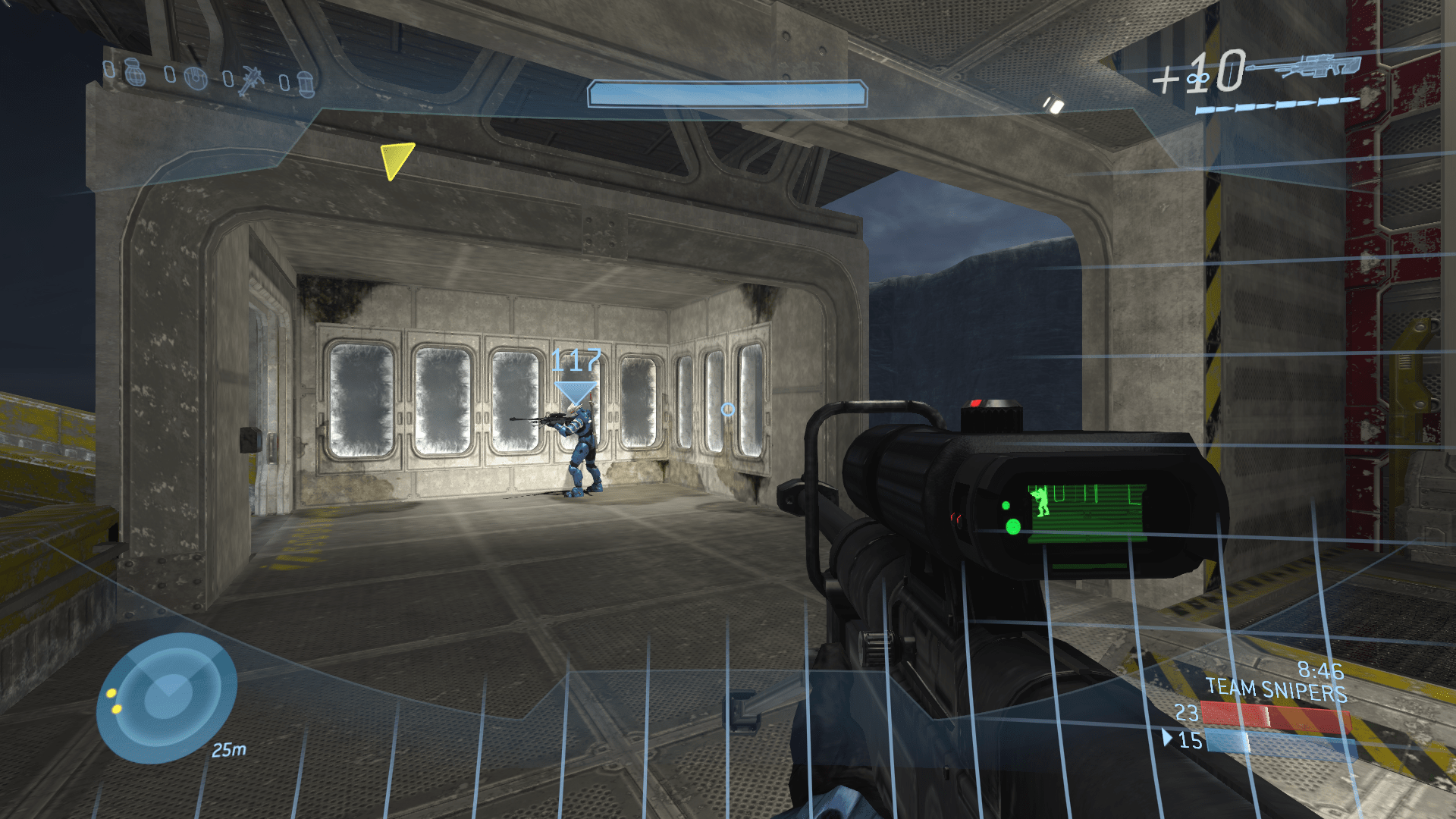 Aiming.Pro, The Aiming Solution
Aiming.Pro is a free aim trainer designed to maximise your potential with a wide set of features. We provide industry-standard tools and metrics to help you practice, measure and improve your aim. We and our community are passionate about helping people improve and reach their highest goals. Now, we want you to be a part of this journey!
We always recommend logging into the site. This will give you access to our vast set of tools and your own personal profile to customise!

Simply Log into Aiming.Pro by visiting https://aiming.pro/app/#/dashboard

Again we recommend signing up, it is entirely free!
Once you are signed in, you are ready to start your journey to self-improvement and maximum potential.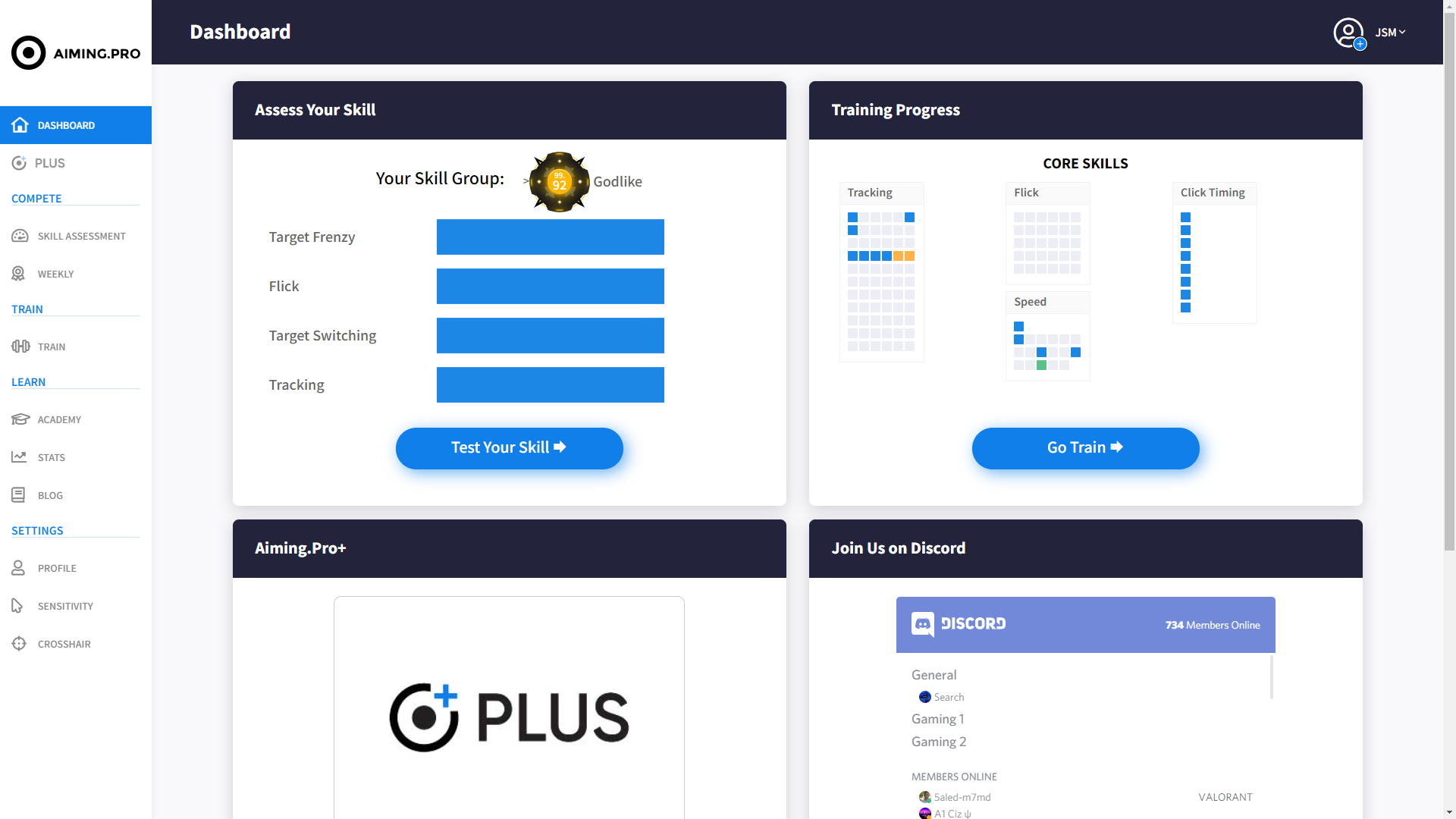 Setting up your optimal sensitivity:
Halo has the option to let you customise your sensitivity and Field Of View. These perceptual factors are important for keeping a consistent feel across the game and the trainer!
Firstly, navigate to the "Sensitivity" Settings on the nav bar, located at the bottom left. You will be redirected to the Sensitivity page where you may now customise your sensitivity and FOV.
Select the dropdown menu and choose "Halo" as your main game. Then, input your mouse sensitivity from the game and into the aim trainer.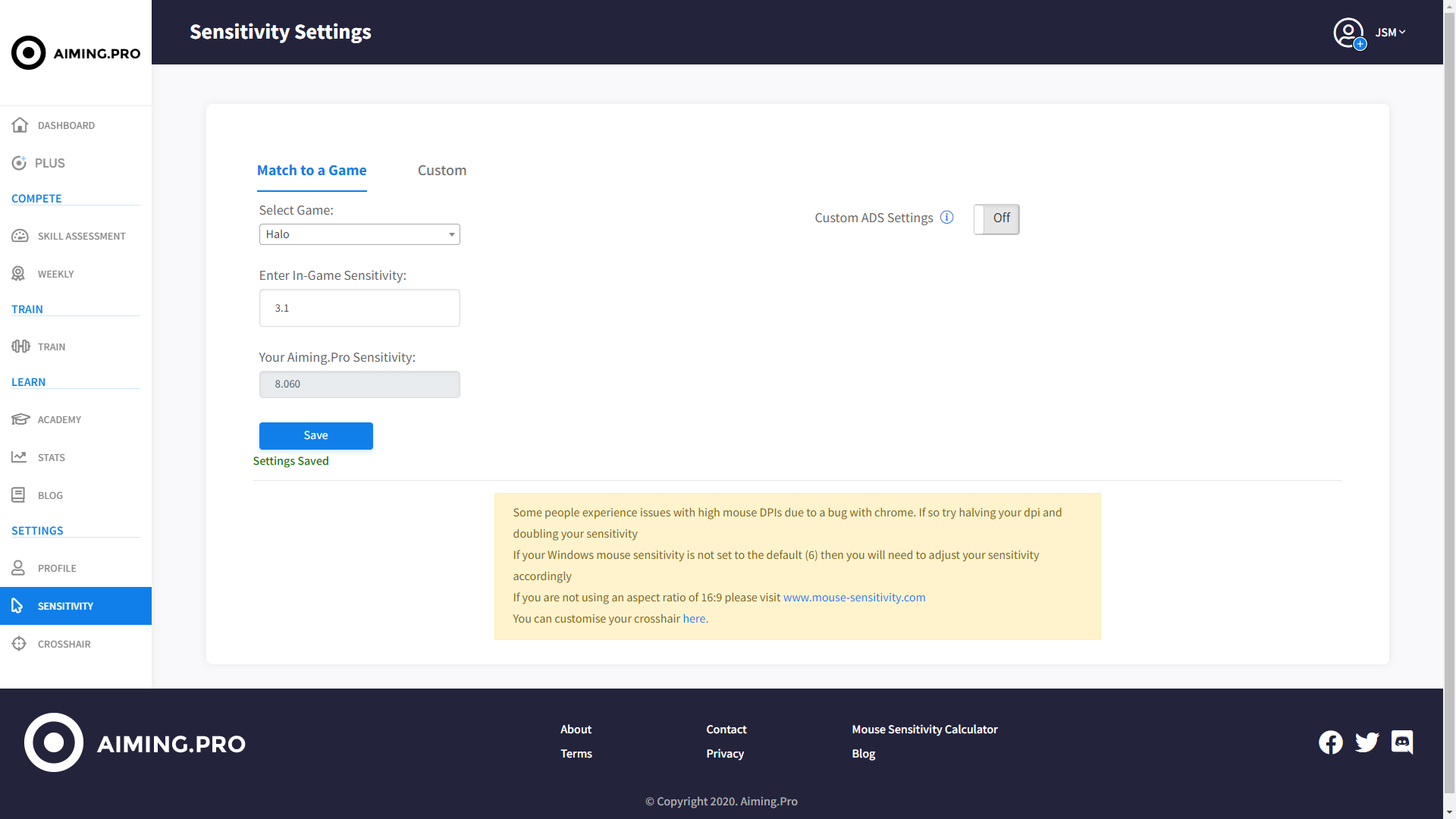 Next, take your Custom aiming.Pro sensitivity and copy the value. Switch over to the "custom" options where you will be met with a custom sensitivity and FOV option.

From here, input your custom Aiming.Pro sensitivity you copied just a moment ago. Second, select the same Field Of View you use in Halo. Halo uses a Horizontal value, so be sure you set the value to horizontal!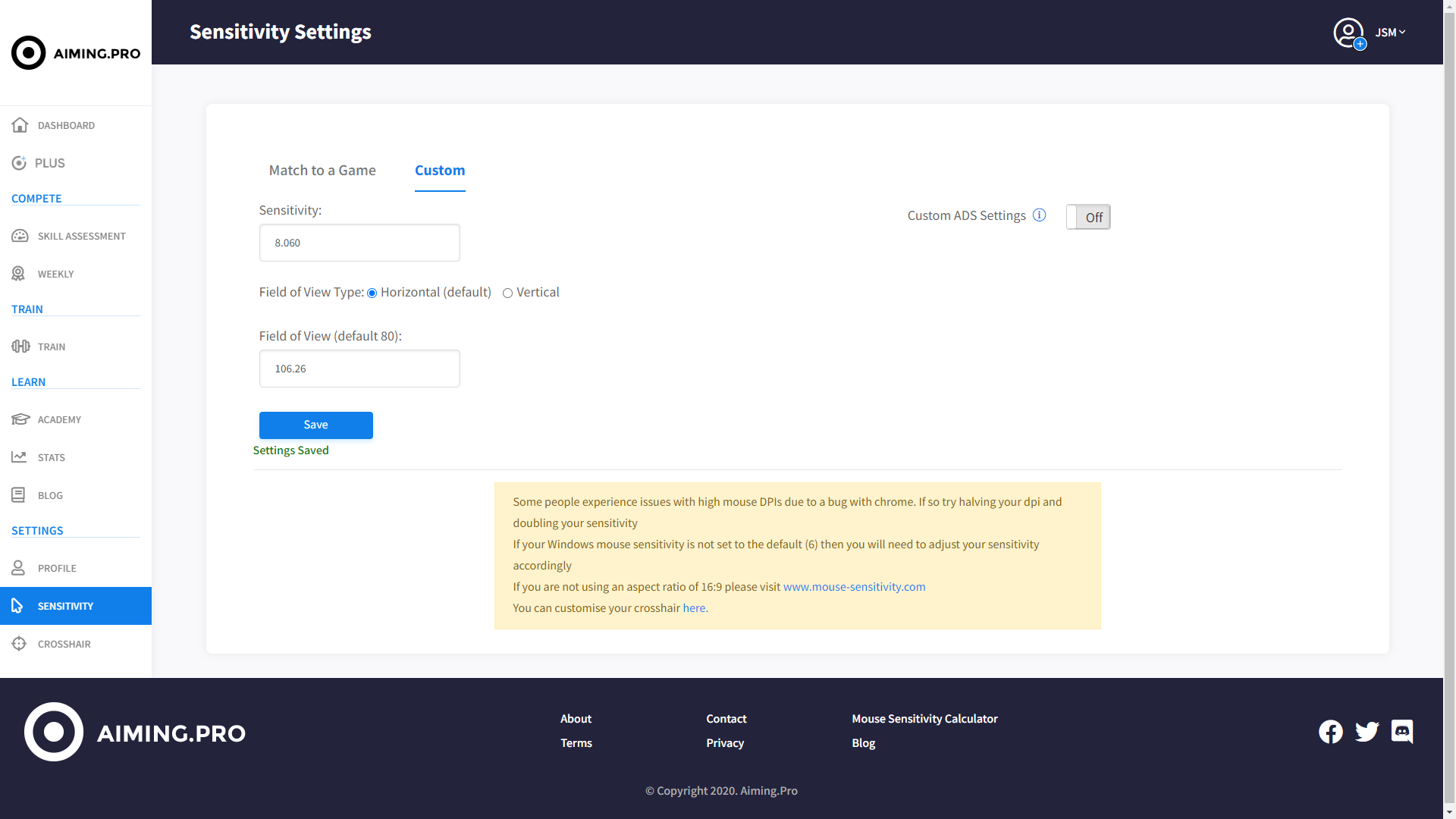 Finally, hit Save - Now you are ready to train!
Assessing your current performance:
You need to know where you stack up against the rest of the world. This will give you a good sense of your current ability and what you should be training next!

Head back to the dashboard and select the "Skill Assessment" page. You will be met with a set of Assessments in select categories.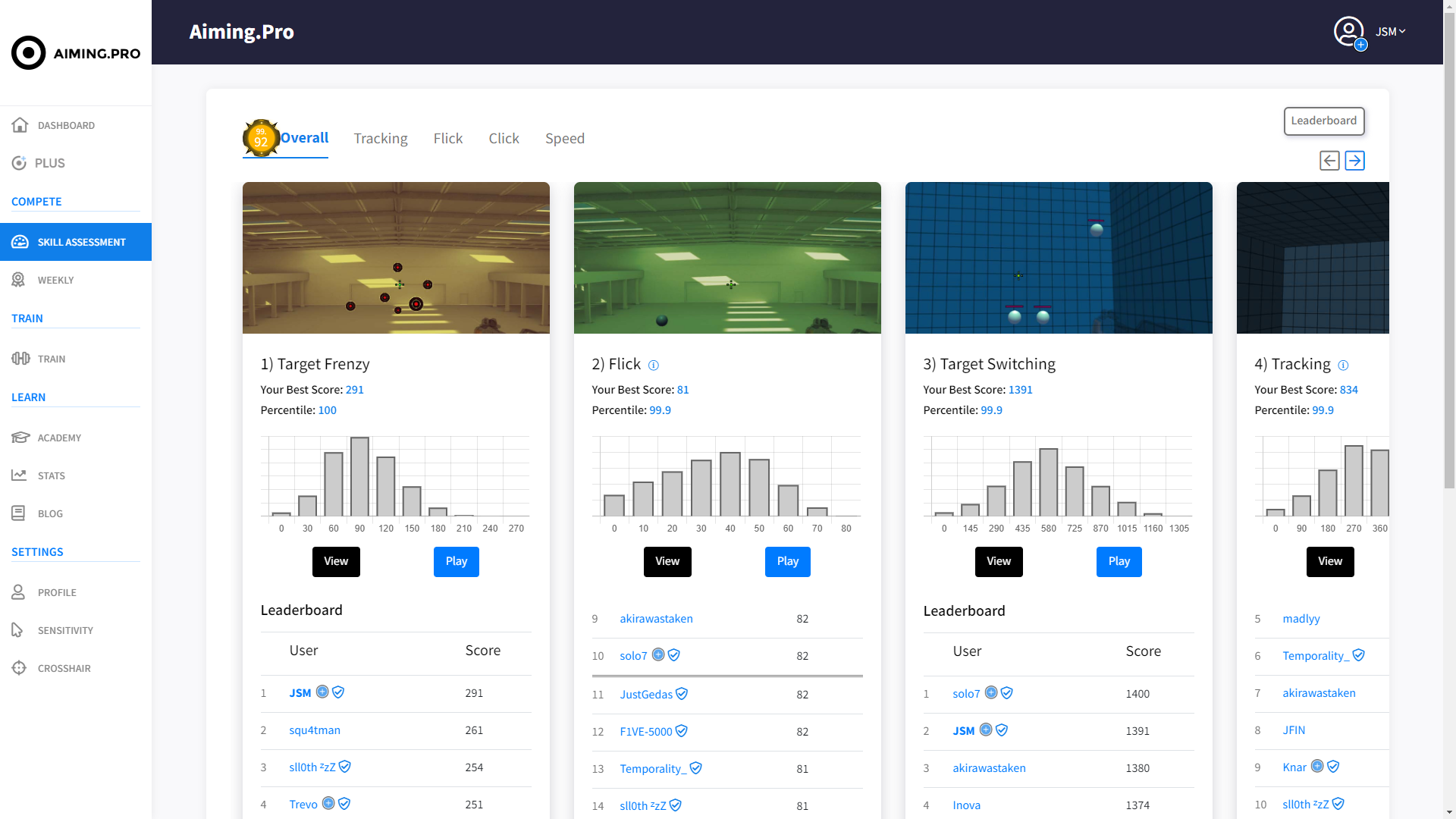 The categories are as follows:
Overall - A combination of most general skills
Tracking - A focus of smooth tracking, reactive tracking and Directional Tracking
Flick - A focus on fast and precise movements to single targets
Click - Heavy emphasis on speed, calibration and mouse control
Speed - A category for all the speed demons who want to focus on speed, efficient movement and quick cognitive processing
We recommend you start with the Overall Category to get a more general understanding of your current skill level. Play each scenario to your heart's content and see where you stand!
After this, you can go and try the other categories of assessments or move onto the training process!
Training your Core Skills:
Aiming is a complex subject, involving many different skills that you learn to understand and combine as you practice overtime. For example, a combination of tracking and flicking, or click-timing and speed. These processes and skills take time to learn. However, we at aiming.pro want to maximise your time and potential by putting the core skills needed to learn all aiming styles into just one place.
Head over to the "Train" section on the Dashboard to access the Core Skills.
You will be met with the categories we described before!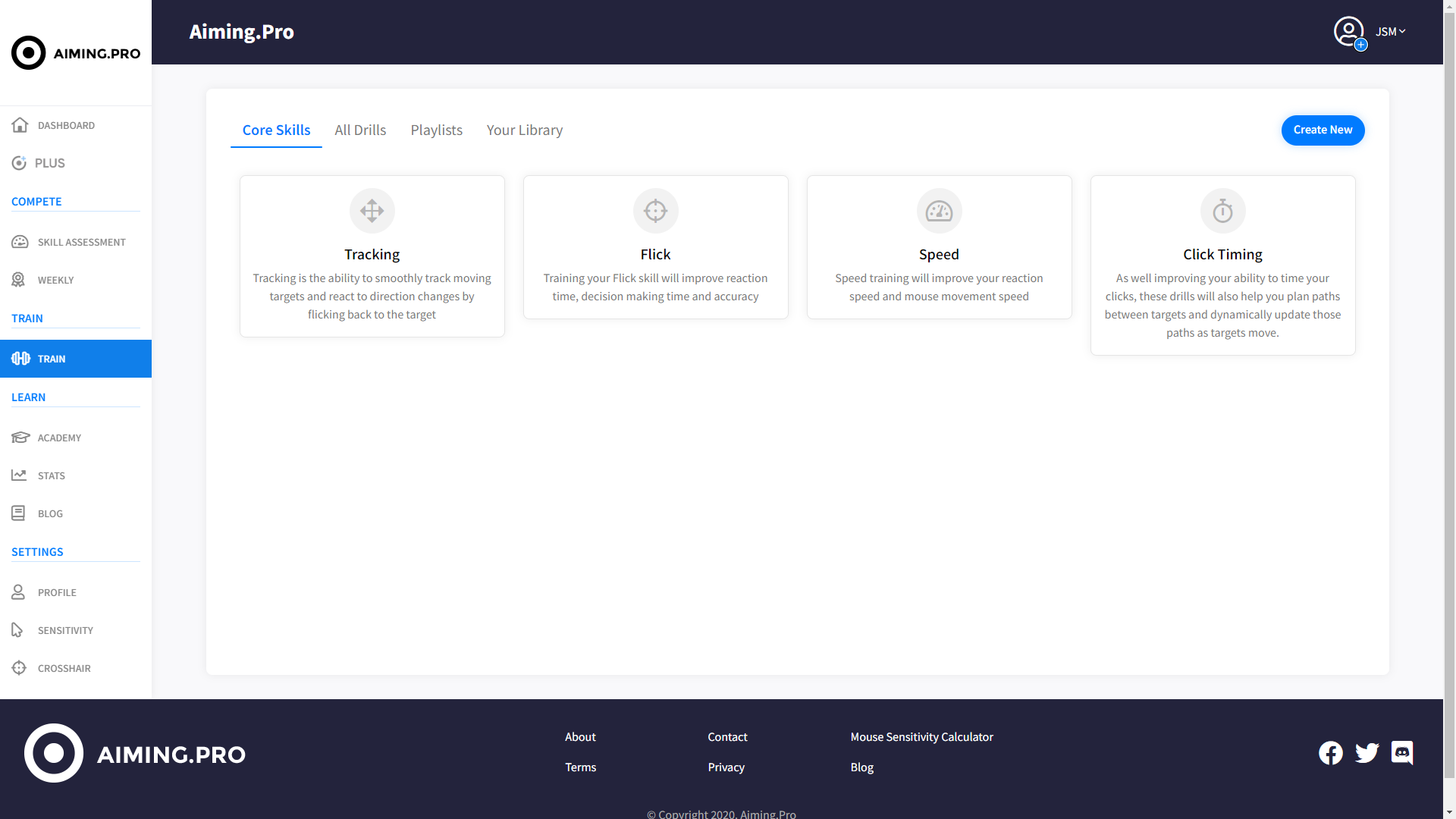 Depending on how you feel, or what your biggest weakness was, we recommend starting in that category. For example, let's say that we need to focus more on tracking; What you can do is go into the list of Tracking categories, where you will be met with 3 subcategories.
Smoothness focuses on ensuring you are making smooth movements when tracking a target. This is a hugely fundamental skill which will ensure the maximum potential of learning complex skills
Reactivity forces you to react to unpredictable target movement instead of trying to guess when the target will change direction. A more complex skill and very necessary to learn!
Prediction - This skill is a little easier than reactivity, helping you focus on making the correct adjustments rather than reactive to changes in movement.
You have a set of difficulty levels for each game which you can change with the difficulty slider. Choose Difficulty 1 first and make your way up the ranks, aiming for the target goals set by the scenario.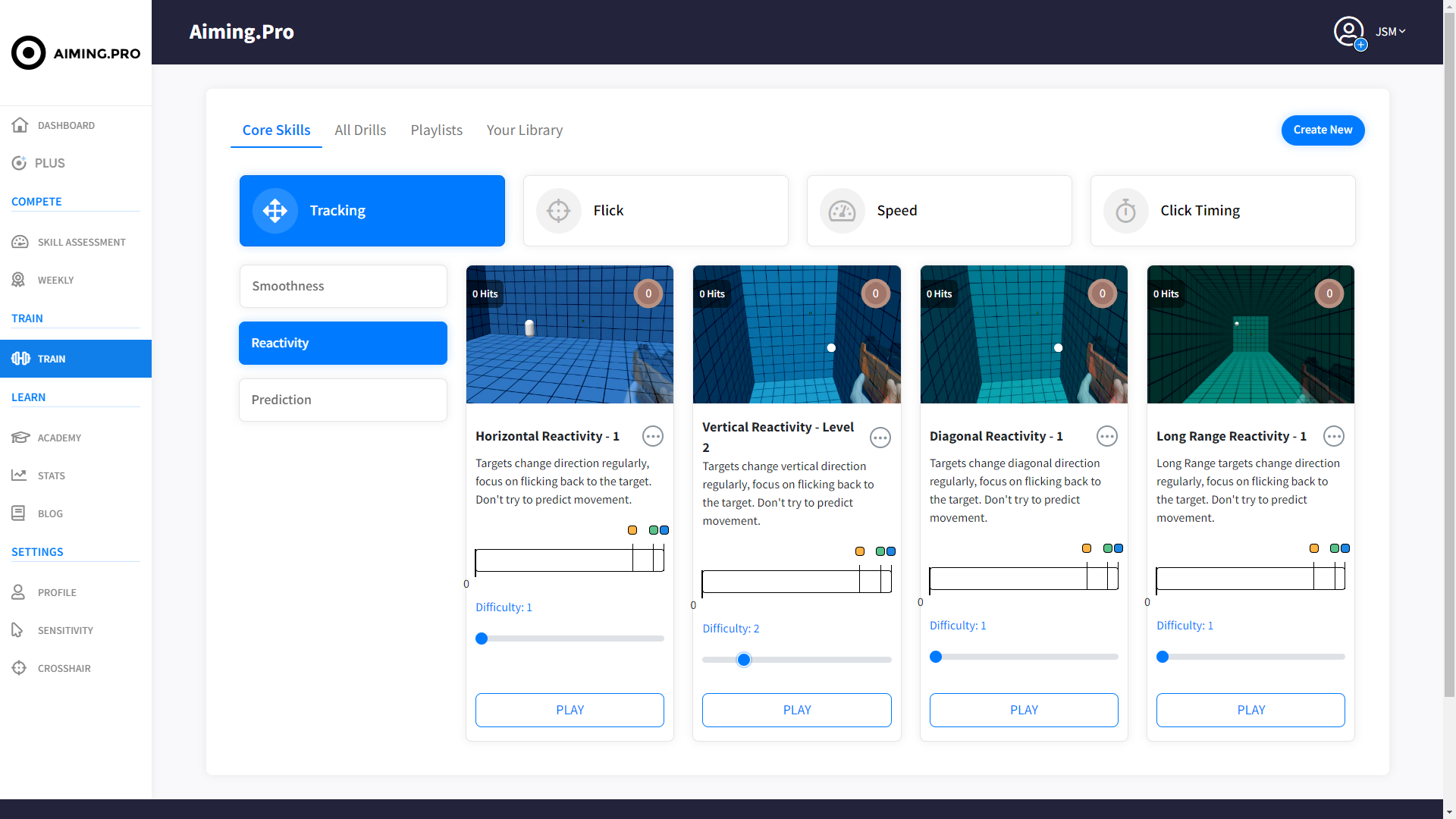 Custom Drills and playlists:
Aside the Skill builder, is a list of drills and playlists you can browse! Select either "All Drills" or "playlists" to open up a vast set of choices for your aim routine!
You can browse for more specific Drills by choosing the specific Game Type you want to play. You can choose all of the main Game Types, apply them to the search filter and see a more focused set of Drills or Playlists for you.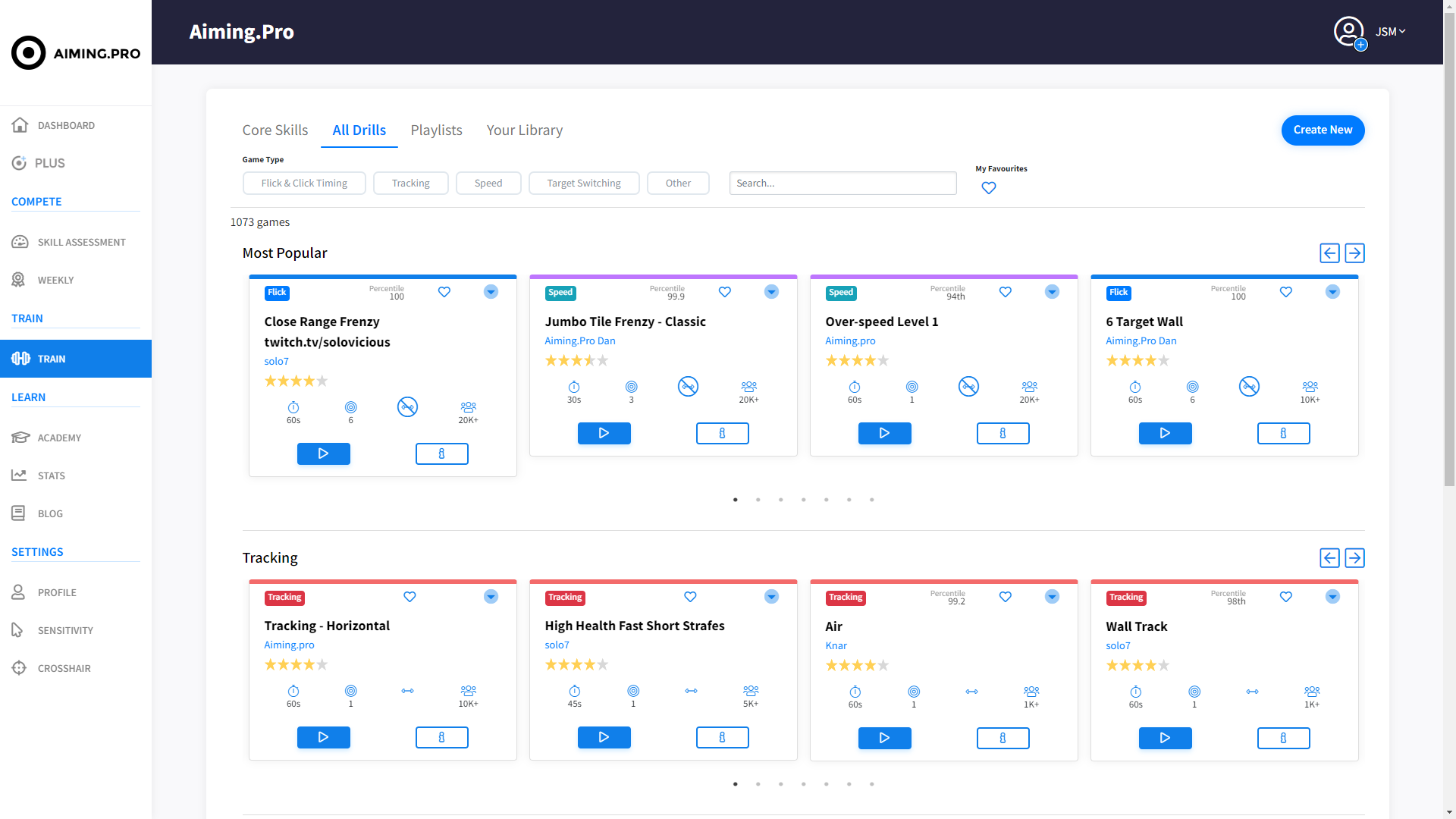 On each Drill, There is also a view button next to the play button. You can view the properties of the gamemode and check the leaderboards here!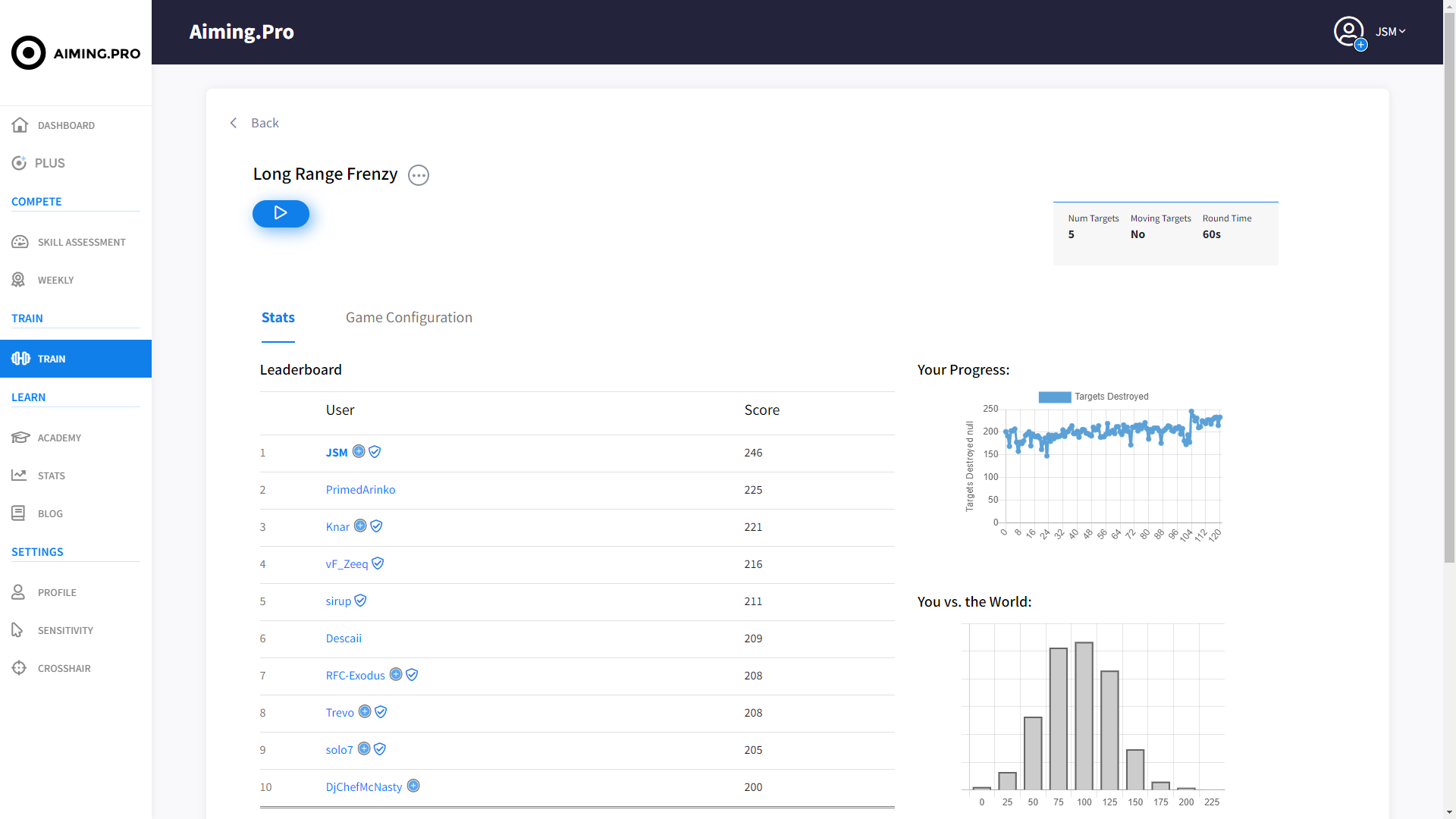 You can also create your own custom games with our extensive set of features that come with an Aiming.Pro Plus membership, choosing from a wide Set of maps and features!
This lets you tailor your training to exactly how you want it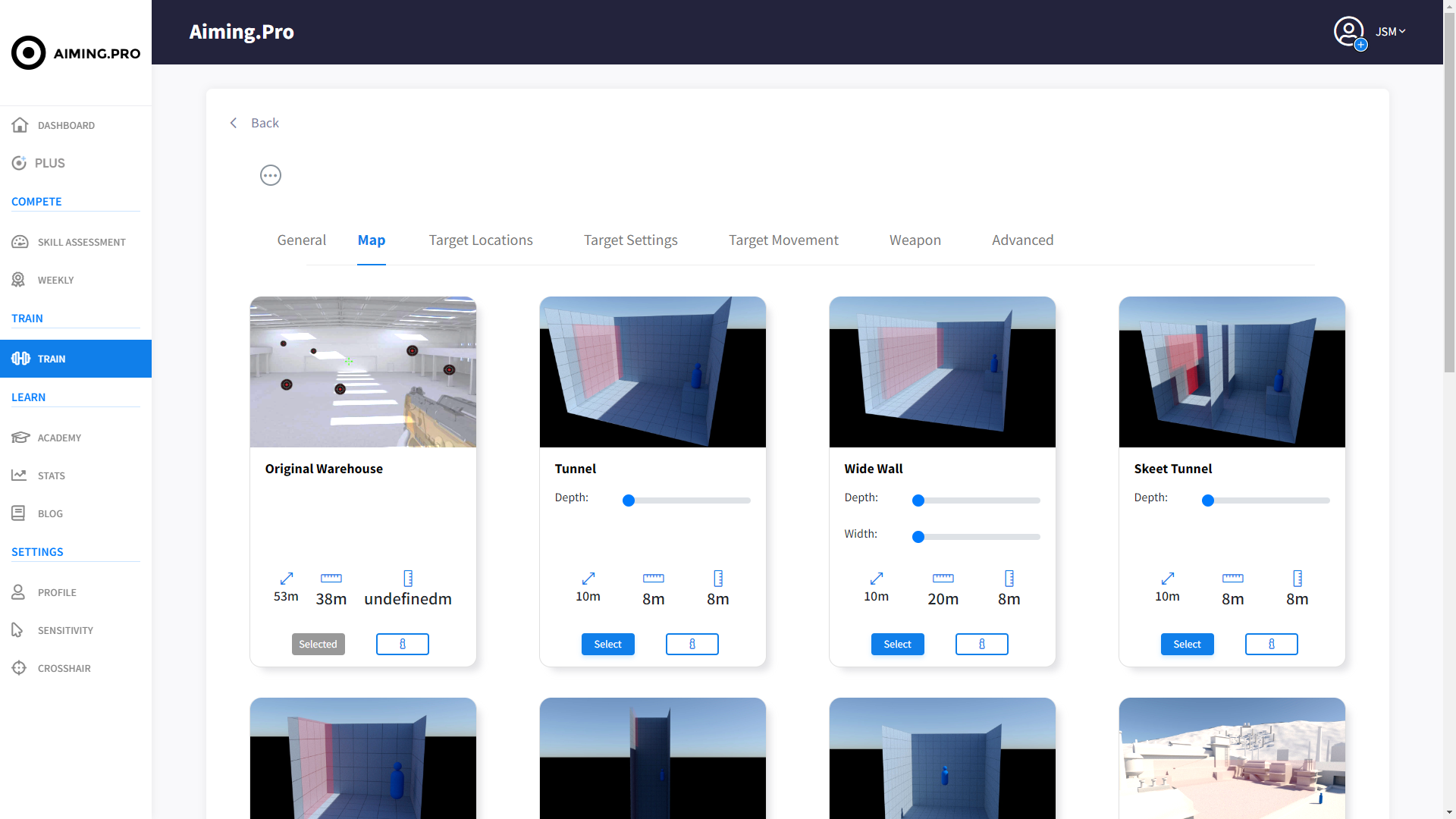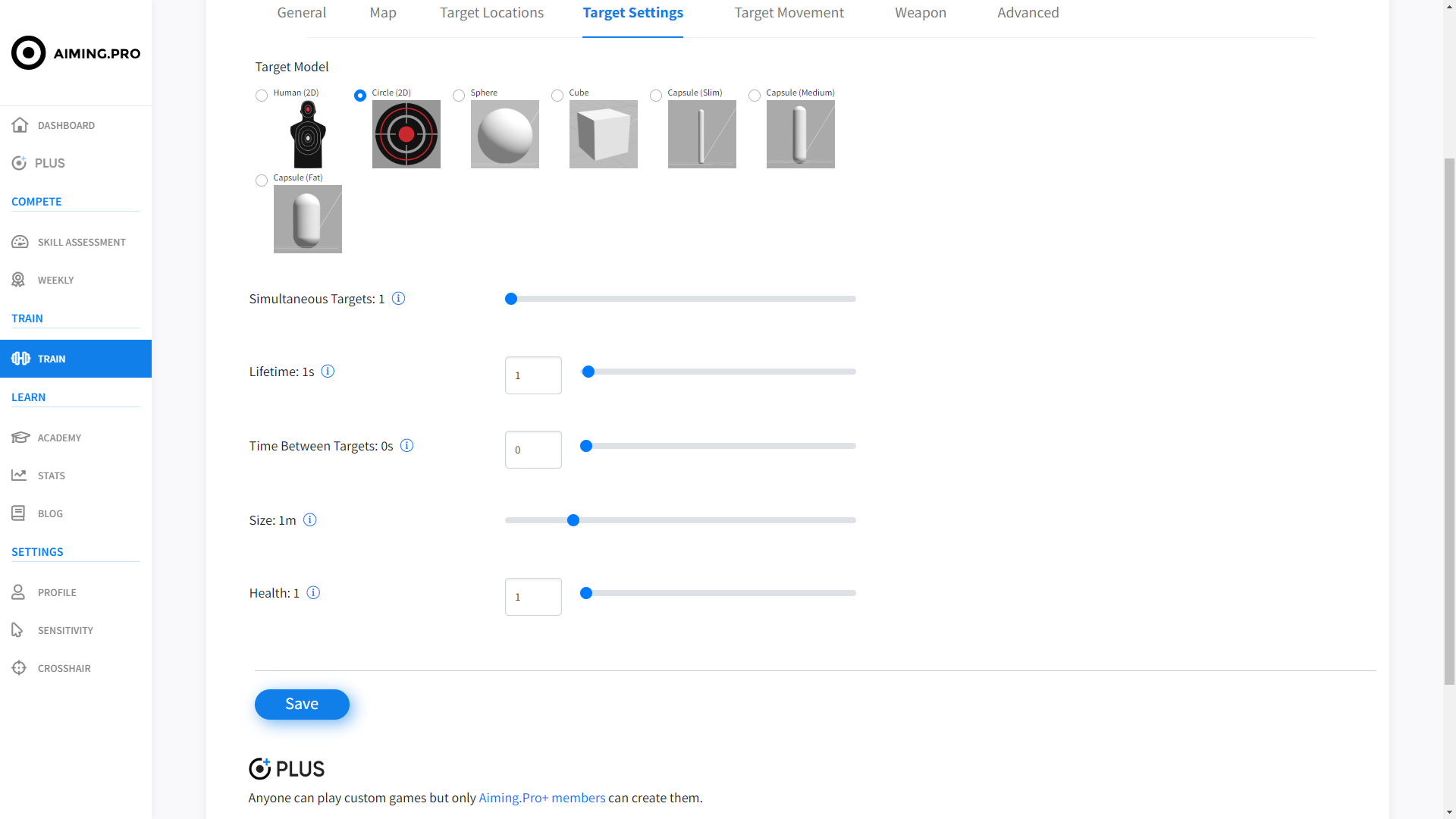 Staying Connected with Aiming.Pro!
We are hugely grateful for having a friendly, passionate and supportive community - we'd love to see you over there too!
Connect with people, find new friends, speak to top players and share your aiming experiences!
Follow us on Twitter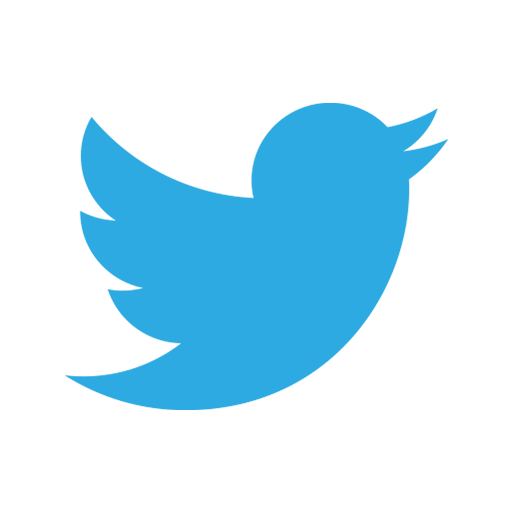 And join us on Discord