How to prepare your game for the upcoming Treyarch Title - Call of Duty Cold War
What is Call of Duty: Cold War?
Being dubbed by the internet as Call Of Duty Cold War, The new COD 2020 title is being worked on this year by Treyarch and Raven Software, published by Activision.
News of Call of Duty Cold war has been scarce up until recently, when suddenly and out of nowhere, a website appeared which appeared to showcase an augmented reality based off of the games events and timeline. This website has only been up for give or take a week, but has been showing messages on the old TV. Messages of a similar nature have been found around the map in Call of Duty Warzone, the free to play battle royale developed by infinity ward.
The website can be found here: https://pawntakespawn.com/tv

When clicking onto the website, you are met with room ressemblent from times past. An old TV is seen with no signal. Over the past week or so, these were where the messages and the teaser trailer were displayed. At the time, there was a digital timer on the tape player at the bottom right of the screen. Before the first ever teaser was launched, the timer displayed the date and time of which the teaser would drop.
We can also see an old phone, A white chess piece knocking over a black chess piece and a computer of sorts?
Now, since multiple videos have surfaced, you can watch them all from the website!

Click on each of the tapes that stack up on top of the tape player to watch that video.They are all historical speeches based off of or taken straight from real events.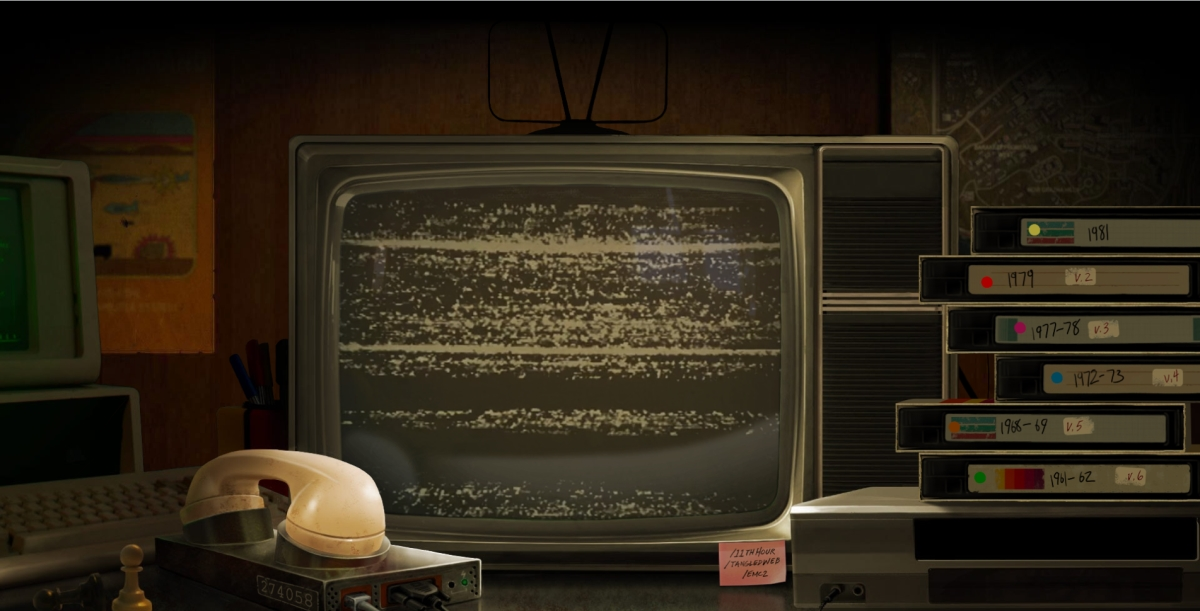 Call of Duty Cold War - when is the release date?
It is currently unknown when Call of Duty Cold War will release. Activision have not come out and formally announced a date as of yet. Going by the trend of the majority of other titles, we reckon the release date will be somewhere around the november to december mark. This may be pushed back further though, as the current worldwide pandemic has all industries tied down, focing work related restrictions and putting pressure on us all. We can imagine it will release this year though, considering how well the marketing has been pushed forward so far.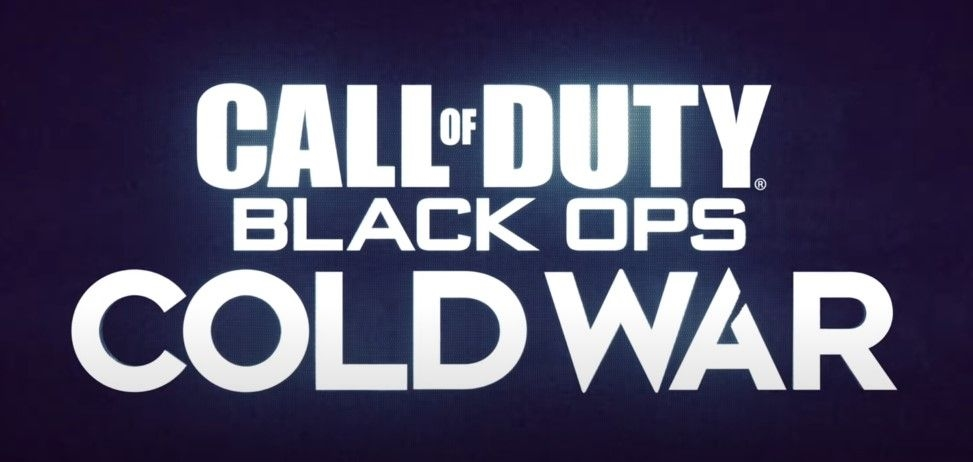 Call of Duty Cold War - The Official Teaser Trailer
The first trailer has been released for Call of Duty Cold War, posted by IGN on youtube. This was when they announced the title of the game was Call of Duty Cold War.
According to IGN, there will be a showcasing of the game on August 26th.
Watch the teaser trailer here: https://www.youtube.com/watch?v=m1kfCGjOaSw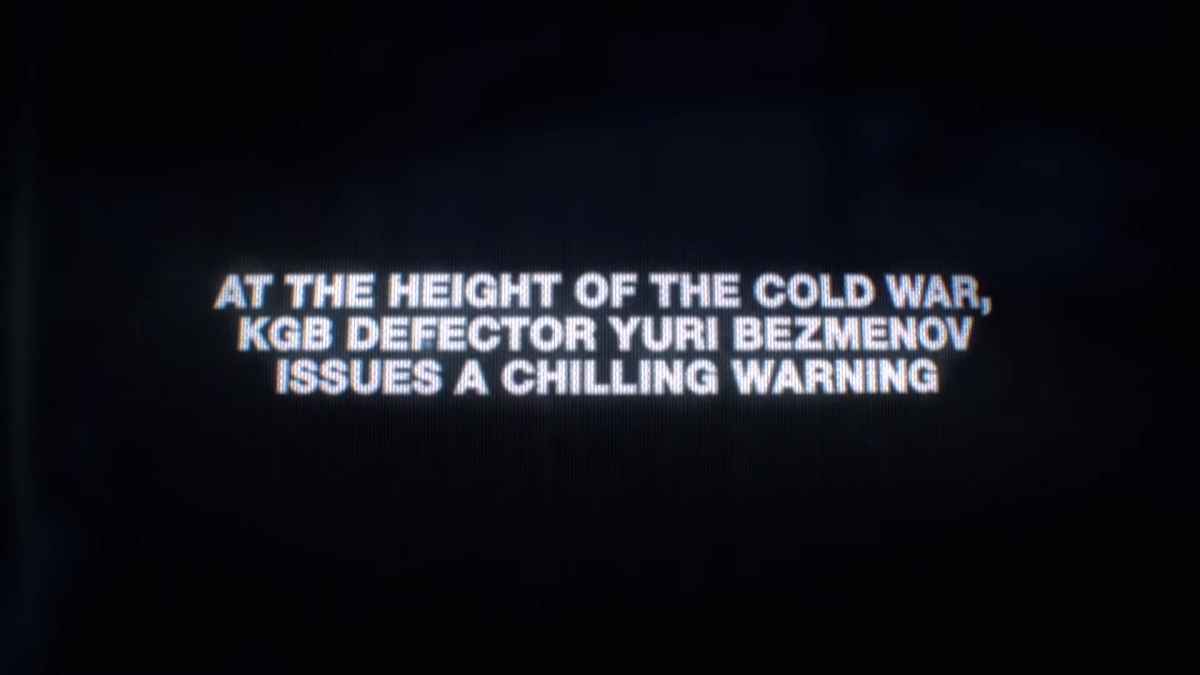 Multiplayer and campaign modes
All of Treyarch's titles have come with innovative, fun and competitive game modes. Multiplayer maps and gamemodes have always promoted high action fast paced gameplay, great for players who are good at target switching. The guns are your run of the mill realistic weapons, all suited for a varied mix of aiming styles.

No multiplayer or campaign has been confirmed, but it is most likely that treyarch will be following their usual formulae of Campaign, multiplayer and Zombies modes, alongside DLC, battlepasses and unlockable items as you progress through multiplayer modes.
How you can prepare your aim using Aiming.Pro
Aiming.Pro is the best free aiming training solution. Our trainer is designed to enhance all aspects of your aim, helping you win gunfights and take your plays to the next level. With our advanced tools, you can analyse your aim and understand your strengths and weaknesses.

Head over to the site, using the link below! We always recommend you login. This way, you can ensure that any progress you make on our site will save. It's completely free, what are you waiting for?

https://aiming.pro/app/#/dashboard
From your first games, you are placed into a ranking system, where you can see where you stack up against each and every other player on the site. We use a percentile system which compares the scores for every player who has players, where for example having 85% percentile means you are better than 85% of players in the world.
Each of the skill assessments have their own ranking systems which you can measure up against. Each bracket has its own ranking system which you can check on your profile once you sign in. After playing the Skill Assessments, heading over to your public profile will show you your current skill group.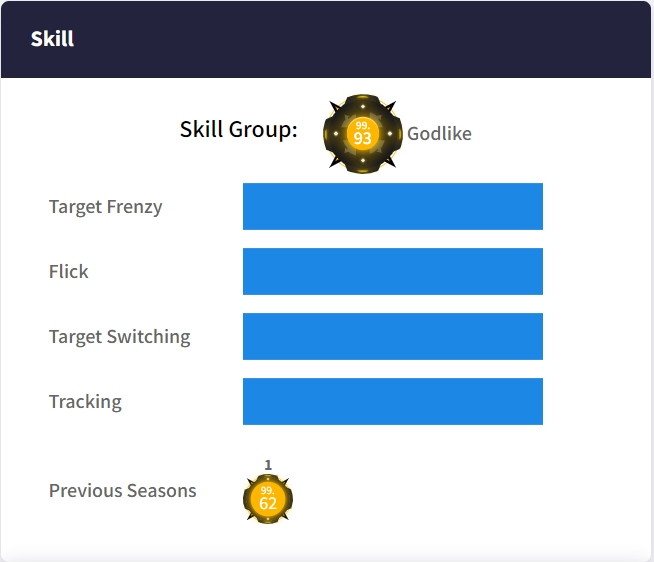 Here, you are able to see your progress fully using our percentile tracker. This is the visual basis for how we measure the percentile, where your strengths and weaknesses are and how you may improve!
Playing the Core Skills gives you the chance to hone in on fundamental aiming styles, giving you a detailed look on all of the drills you have, their levels and what your current score is!

You can also click each drill by clicking each little square. This will take you straight to the page!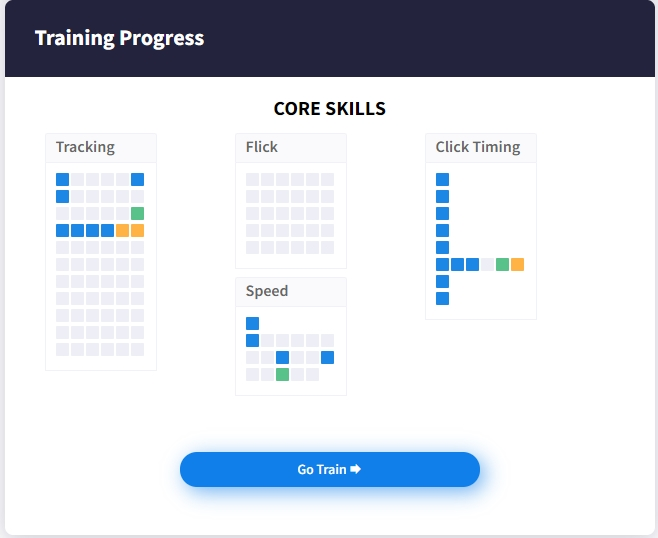 Your Profile also comes with some public stats which track the various metrics that you will come across on the site! These metrics are updated regularly and are as follows:

Games played: The total Amount of Drills you have played to completion
Shots Fired: The total amount of bullets fired/button presses clicked in your lifetime
Targets Destroyed: The amount of targets you have destroyed in your lifetime
Mouse Sensitivity: the Mouse sensitivity you set in Aiming.Pro will be updated here too
FOV: This is your current Field Of View. This is also regularly updated
Country: The country where you are from
Main Game: This is the main game you currently play. A good metric to fill in if you are a professional player!
Discord name: If you want people to contact you for any reason, you can drop your discord here!
Weekly - Top 1: This is how many times you have reached first place in the weekly challenge
Weekly - Top 10: This is how many times you have reached at least tenth place in the weekly challenge
Member Since: The date your account was created


With an Aiming.Pro plus subscription, you can choose to create your own custom games with our intuitive builder. Stats related to this feature are also tracked.
Custom Games Created: The amount of Custom Games you have created on the site
Custom Game Plays: This is how many people have played your custom games in the past 30 days
Playlists Created: How many playlists you have created on the site
Playlist Plays: How many people have played your playlists in the past 30 days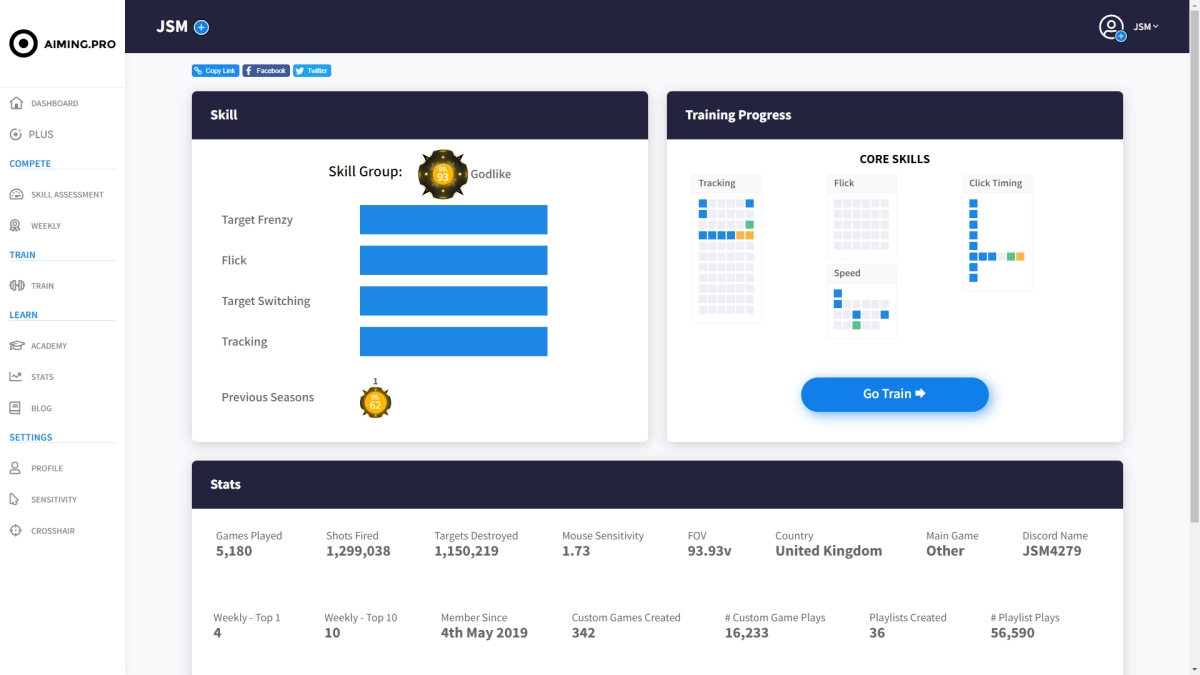 Setting up your sensitivity
You can grab the sensitivity from any game and throw it straight into Aiming.Pro. This process is time efficient and easy to follow! Using the same sensitivity and FOV as your main game will allow you to ensure a consistent feeling is maintained as you swap from your main game to the aim trainer.

Firstly, navigate to the sensitivity settings that can be found through the navigation bar. From here, you will see that you have two tabs: "Match to a Game" and "Custom".

You need to select the game of choice from the expansive list of games. Select your game of choice and then type in the sensitivity into the input box below.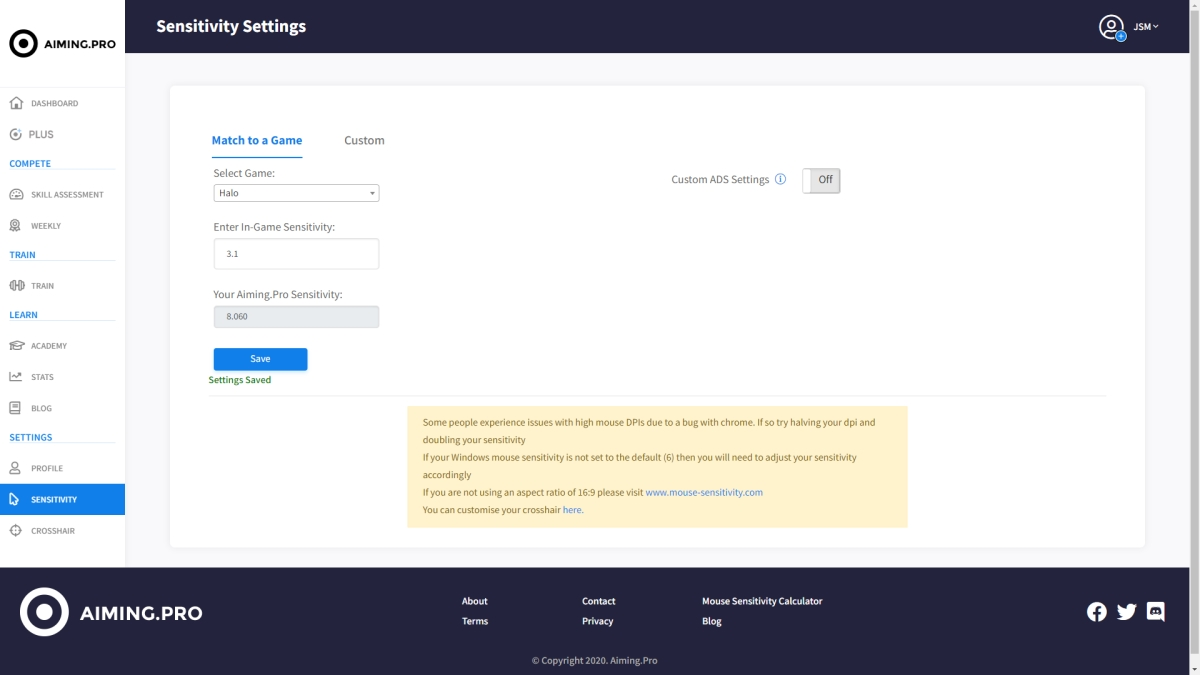 The next step is to take your custom Aiming.Pro sensitivity and throw it directly into the "custom" tab.
Head over to the Custom tab, and input your custom aiming.pro sensitivity directly into there. Lastly, input the same FOV as your main game of choice. Be sure to know the difference between 16:9, 4:3 and 1:1 FOV, as they all give different values to their actual degrees. For example, CSGO FOV is 90 - 4:3, which equals 106.26 - 16:9, which equals 73.74 - 1:1.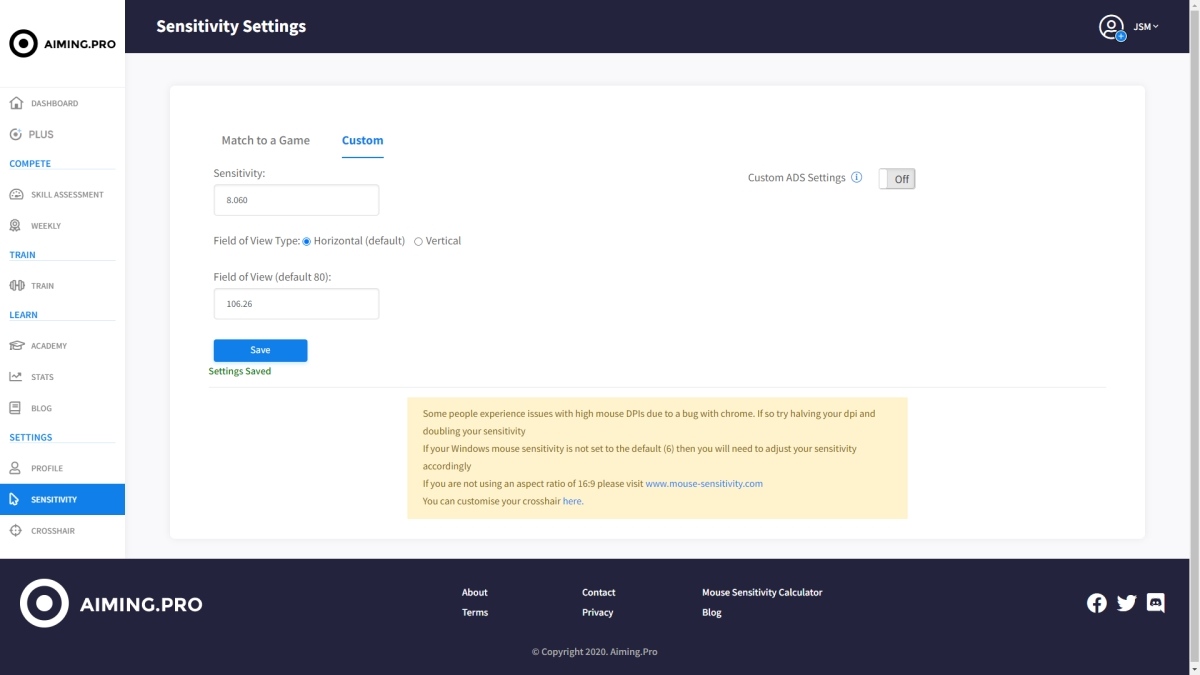 Make sure to save all your changes - now you are ready to begin aim training!
Measuring your performance
You need to understand your current aiming skills. This means that you need to target both your strong and weak points by playing a varied selection of scenarios. Head to the Skill Assessment page and explore the categories!

The categories are as follows:
Overall - A combination of most general skills
Tracking - A focus of smooth tracking, reactive tracking and Directional Tracking
Flick - A focus on fast and precise movements to single targets
Click - Heavy emphasis on speed, calibration and mouse control
Speed - A category for all the speed demons who want to focus on speed, efficient movement and quick cognitive processing
We recommend that you start on the Overall category, as this is the most well rounded section on the site.
The other categories go more in-depth about targeting specific aiming styles, so don't hesitate to stick in and try them out!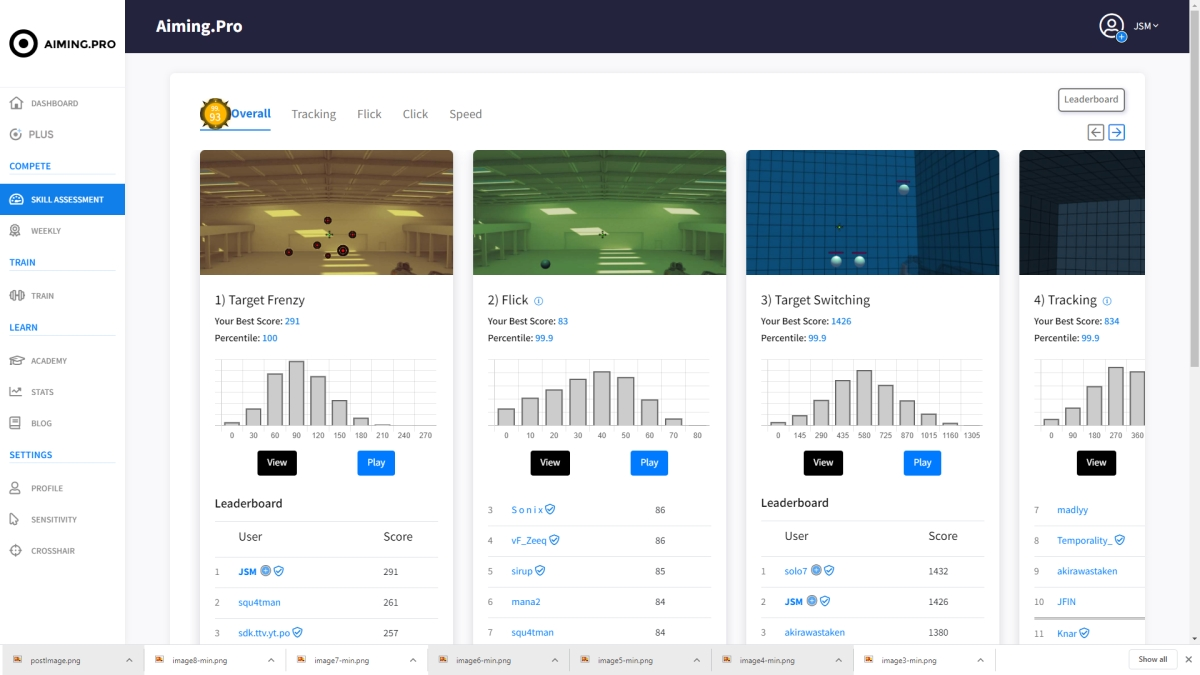 Training your Core Skills
Aiming involves a plethora of skills and it is hard to tackle all of them in just a set of scenarios. Using our core skills trainer, you can target general or specific fundamental aiming skills, ensuring you are building your mechanics to a sustainable level.
To do this, go to the "Train" Section of the site. This can be seen on the left side where the Dashboard is. You will be met with the core skills categories.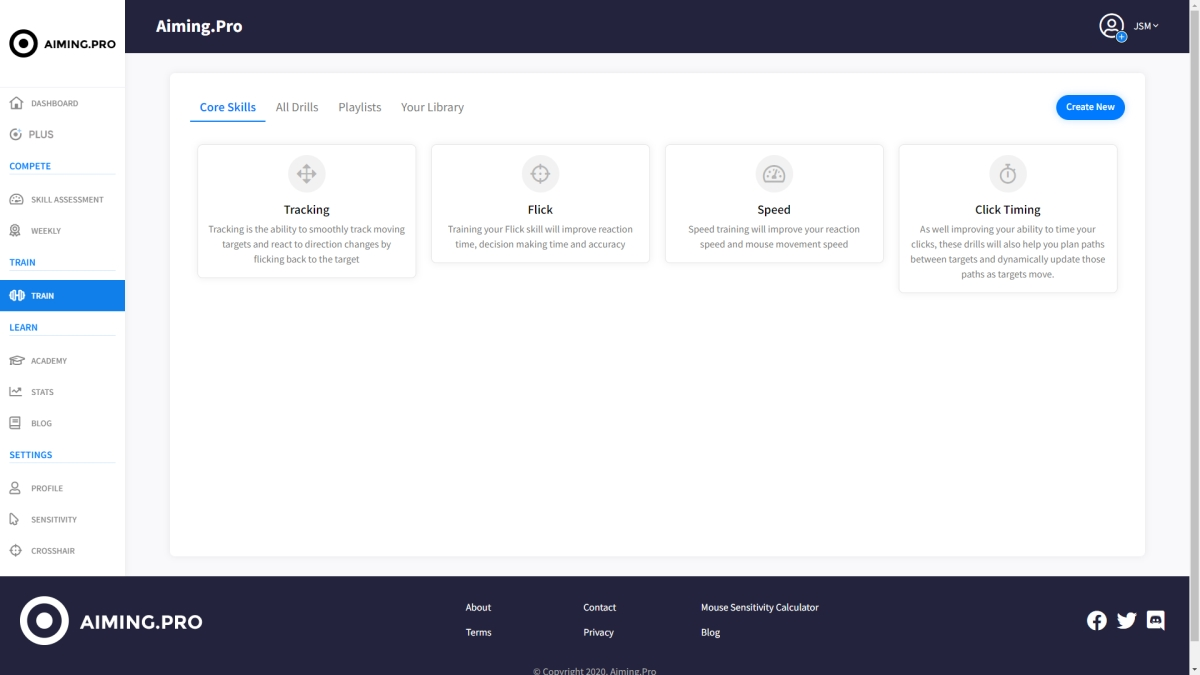 Focus on your biggest weaknesses first to ensure maximum learning. We recommend starting in that category. If you choose tracking as a skill to train, you will be met with subcategories:
Smoothness focuses on ensuring you are making smooth movements when tracking a target. This is a hugely fundamental skill which will ensure the maximum potential of learning complex skills
Reactivity forces you to react to unpredictable target movement instead of trying to guess when the target will change direction. A more complex skill and very necessary to learn!
Prediction - This skill is a little easier than reactivity, helping you focus on making the correct adjustments rather than reactive to changes in movement.
Each drill comes with a set of levels which act as a variation of the same game rules, but with more difficult parameters as you move down the levels.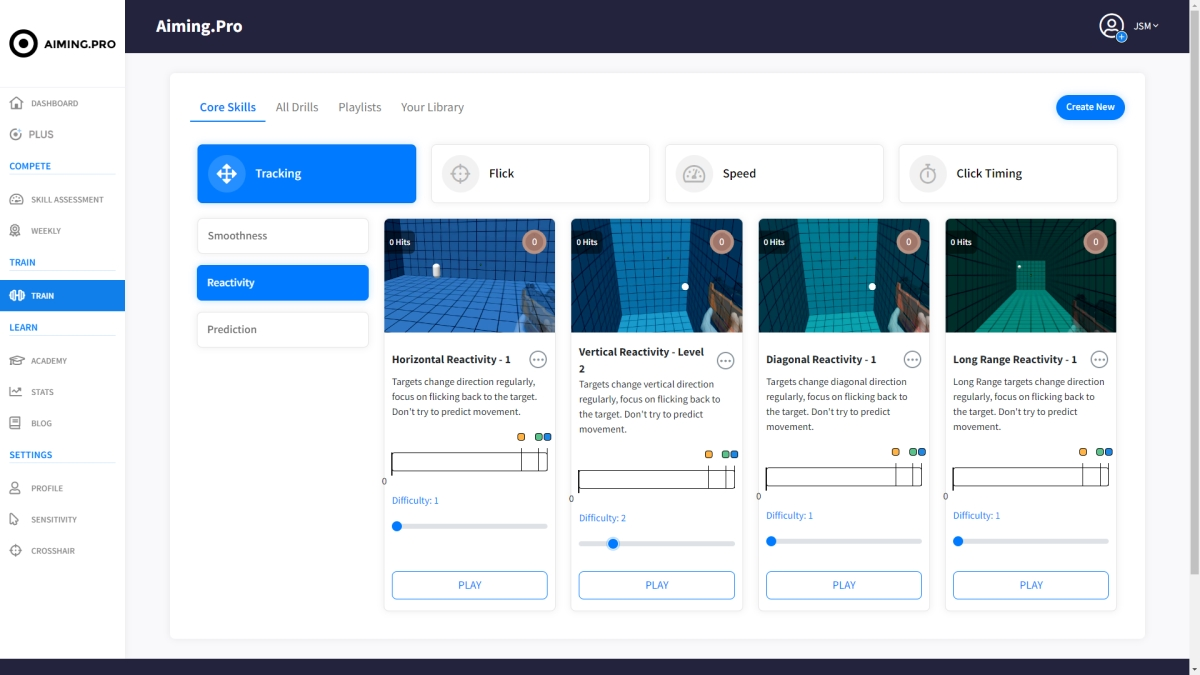 Custom Drills and Playlists
Aside from the Skill builder, you can access drills and playlists which the community has built over time. You can choose between searching for Drills or Playlists separately!

Use our search filters to find the content for you!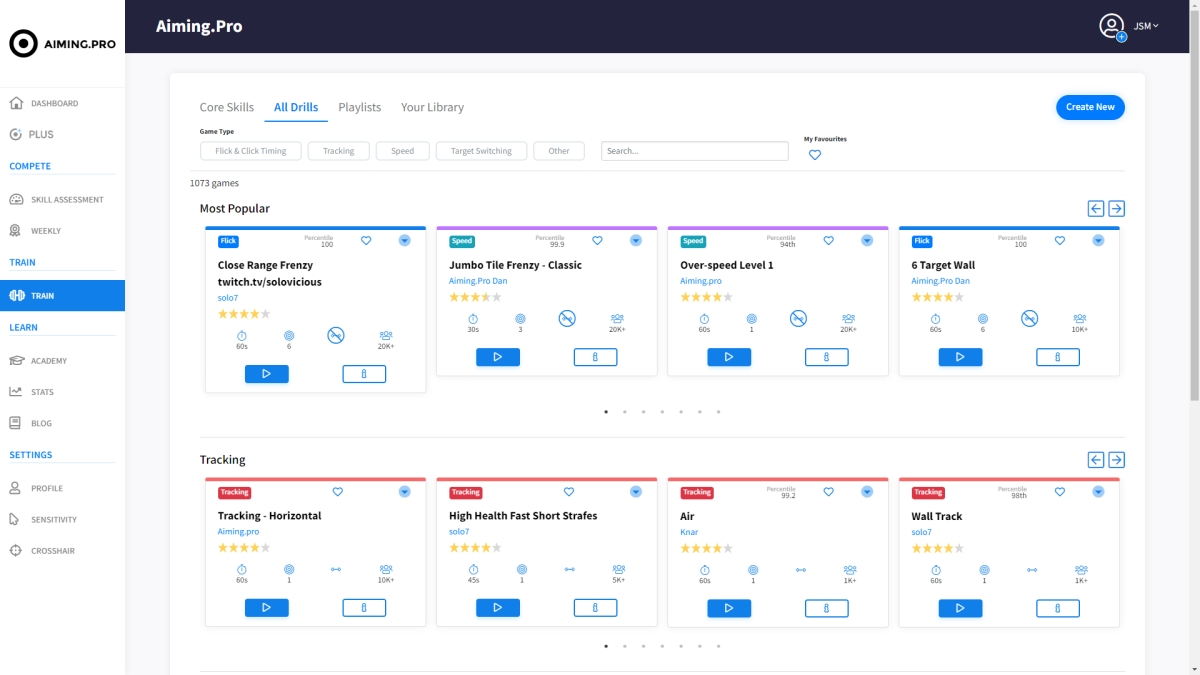 You may also check the leaderboards and other statistics by clicking the dropdown at the top-right of each Drill or Playlist and selecting "View". This will bring up the leader, where you can now check where you stack up on that particular Drill!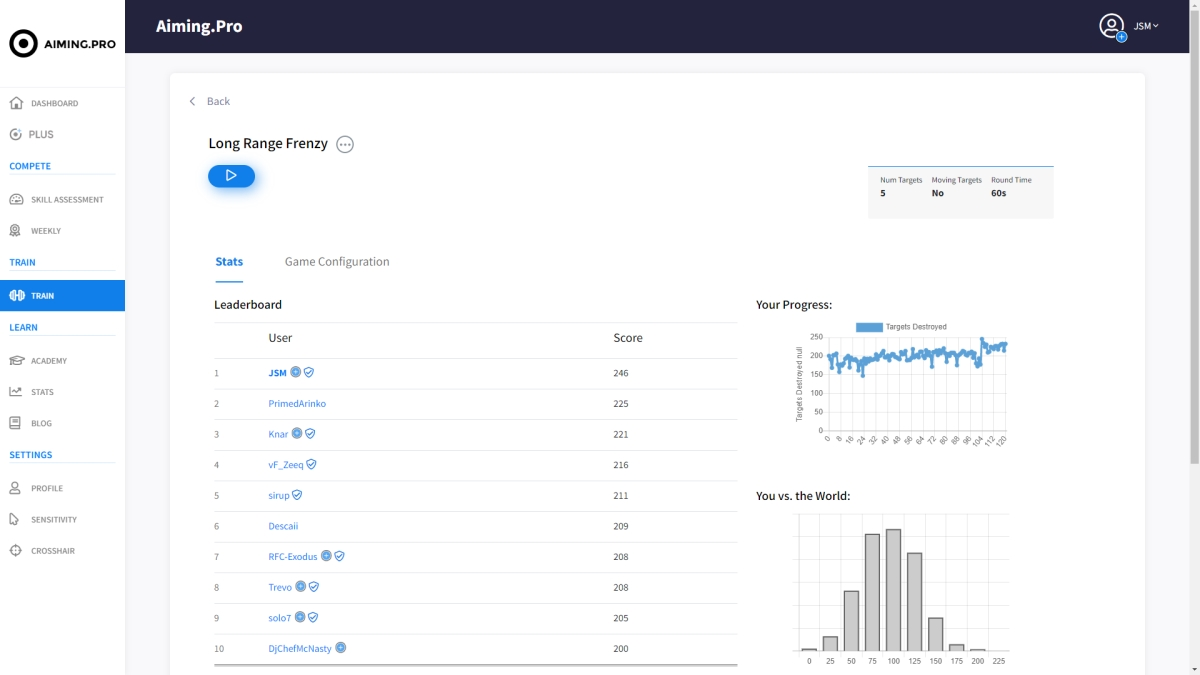 Stay Connected
Fancy finding players to game with? Want advice on all the aiming topics, or just want to chat? Come check out our socials and join us there!