Valorant Aim Trainer
The Aiming.pro Trainer offers a unique set of aiming drills focused on Valorant aiming techniques.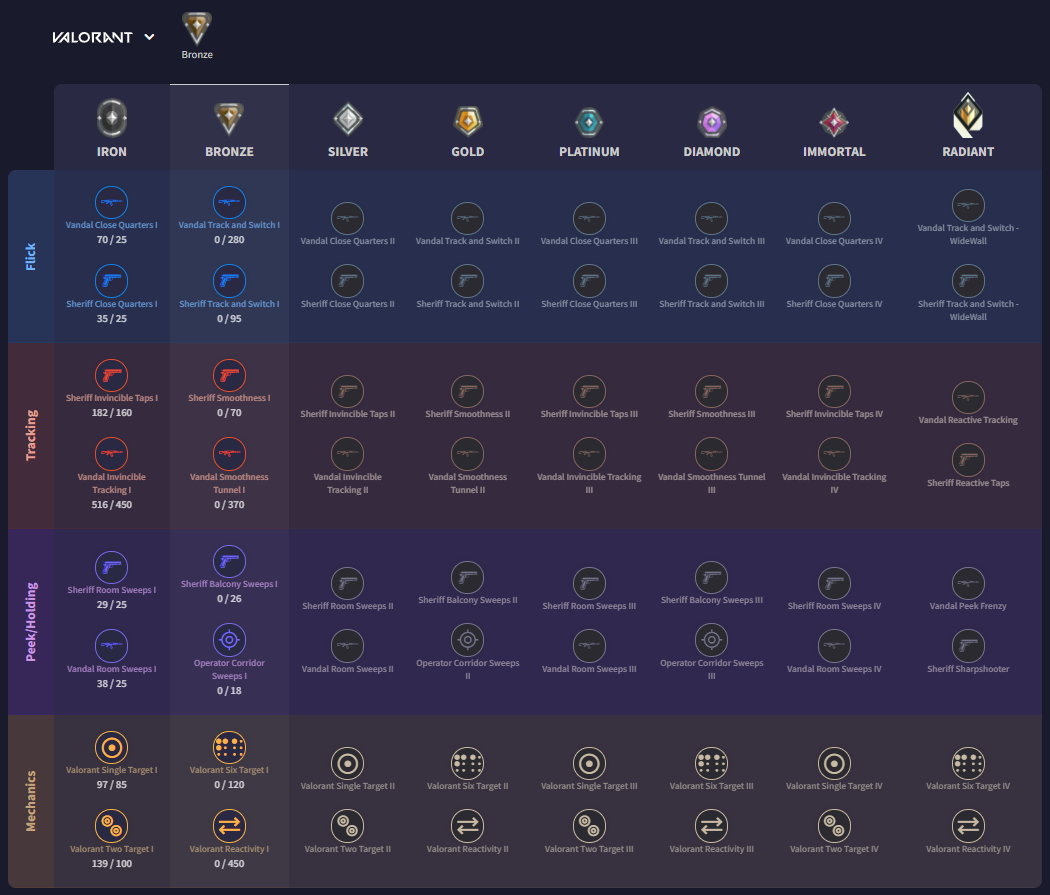 Each level consists of 8 drills split between 4 distinct techniques:
Flick
Tracking
Peek / Holding
Mechanics
There are 8 levels corresponding to Valorant ranks. So you've got 64 tailored drills to work your way though.
The drills get harder as you progress up to higher ranks. Fly through the lower levels then get your grind on when you reach a level you cannot pass. This is where your serious aim training begins!
We've got the handy dashboard widget to recommend a couple of games you should work on at your current rank.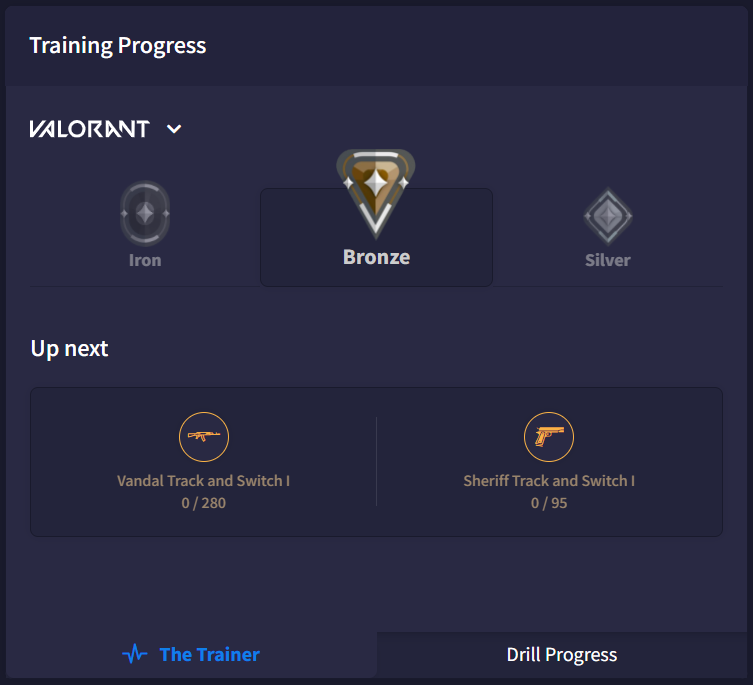 The Valorant Trainer is exclusive to our Plus members.
Read more about the benefits of Aiming.pro Plus here - 30 day money back guarantee!