Training Plans
A training plan is a calendar of exercises and activities that builds towards achieving your training goal.
It provides an easy to follow schedule that leaves you to focus on the training and not worrying about what to train - no more indecision or excuses!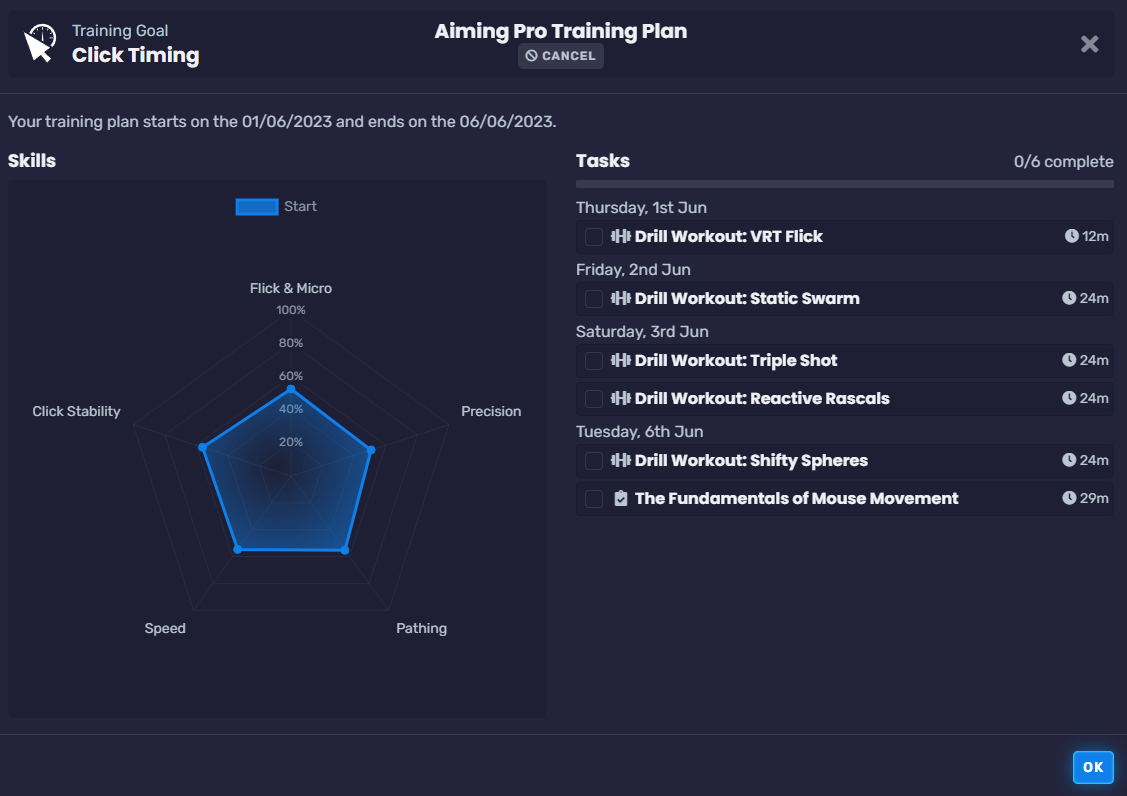 How to make a training plan?
Press generate and Aiming.pro and enter your training availability. We recommend at least 30 minutes 3-4 times per week, but we're all busy so just do what you can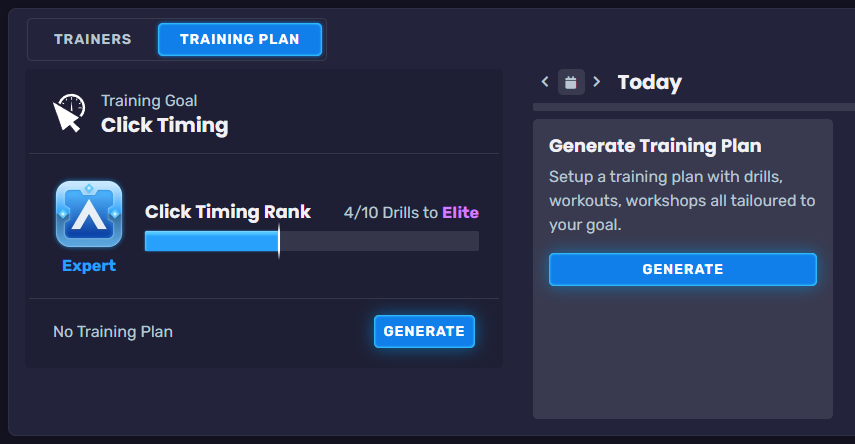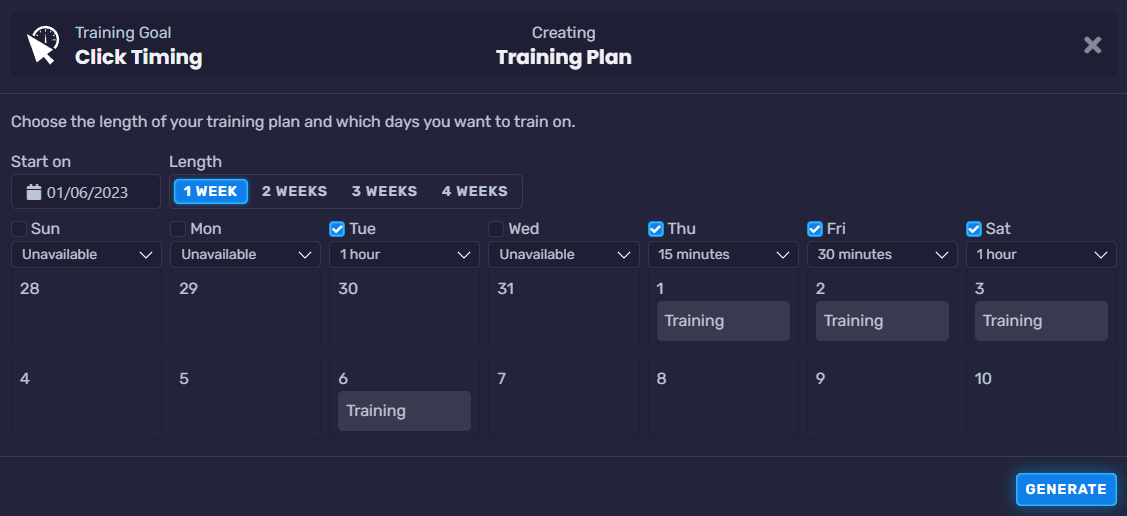 The training plan generator will look at your current goal and make a plan to get you there. Simples!
You can edit your plan by dragging and dropping or adding / removing exercises. There's loads of flexibility. For new players we recommend just sticking to the plan generated for you and judge it by the results at the end.
What's in a training plan?
The Aiming.pro generated plans will contain Workouts of three different types: Drill, Skill, Benchmarking. It'll also contain workshops. Each of these is around 20-30 minutes of constant work. The workouts will be developing your skills whilst the workshops will be more focused on techniques and learning.
You can add additional workouts and workshops alongside any specific drills or playlists you want to include.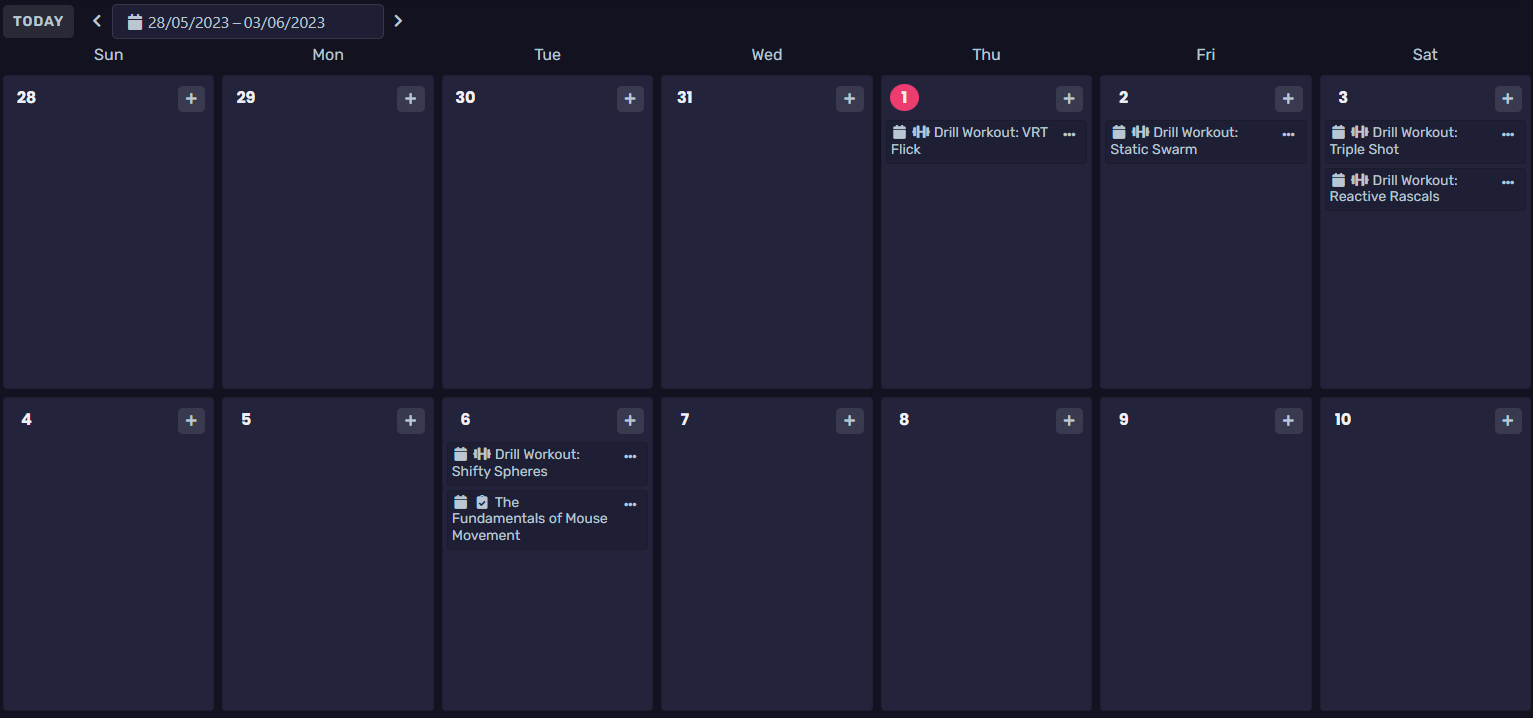 What happens when I finish a plan?
At the end of your plan you can see a summary of your performance. Two important aspects:
Progress towards your goal - hopefully you've smashed it, if not then hopefully you've made some solid progress towards it
Training plan completion - perhaps more important than your results is how well you stuck to the plan. If you put in the time then you'll get there eventually, so having 100% completion here is the goal.
image of completeview
After that it's time to make your next plan and let's go!