Aiming.pro Assessments
Aiming.Pro assessments are a great way to determine your skill level, track your progress and improve your aiming skills. Play each drill to discover your rank.
Ranks are determined by your performance in each of the drills within the assessment. Each rank has a specific score requirement you need to achieve.
Your overall rank is the lowest level passed across all of the drills. For example if you've achieved Expert in all drills except for one in which you are only Adept, then your overall rank is Adept and you know which drill you need to practice.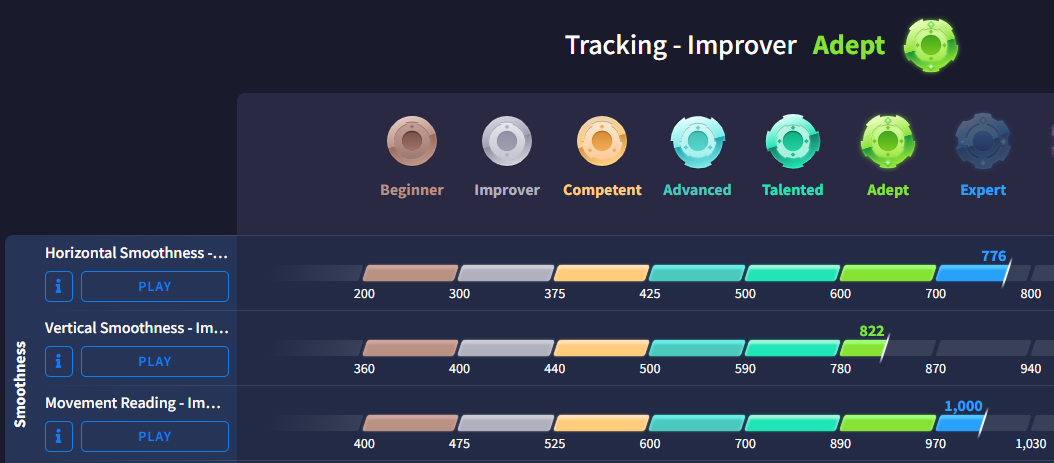 Aiming.Pro has 5 official assessments
Overall Trainer
Click Timing
Target Switching
Tracking - Improver
Tracking - Elite
Each community has the ability to create their own assessments with whatever ranks, drill and targets they like. You can see your progress on these simply by browsing to the assessments tab within a community
How do I create an assessment?
If you're an admin or owner of a community you can create an assessment which is shared with all the community admins. Once you've set this to 'enabled' it'll show up for anyone browsing your community to participate in - simple!